Private Moroccan Cooking Class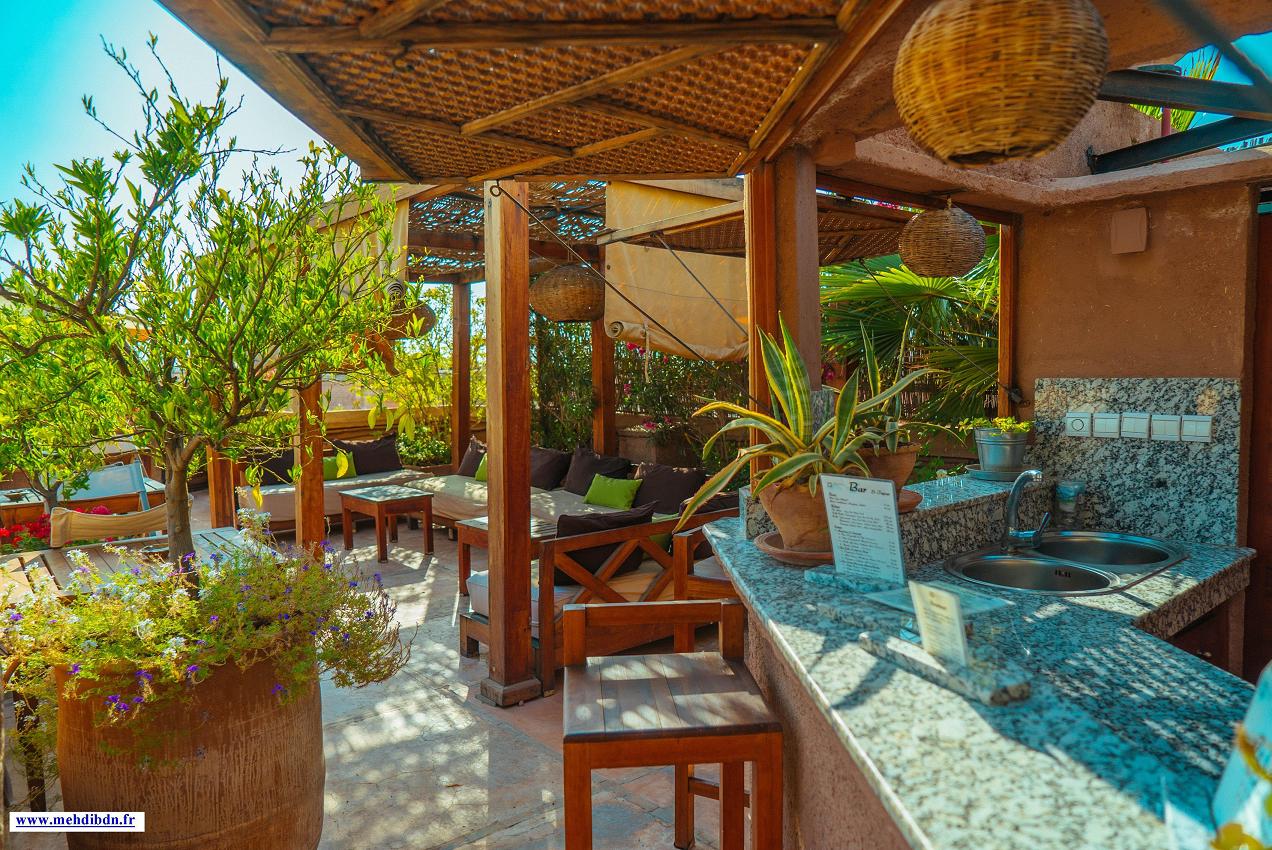 Private Moroccan Cooking Workshop in Outdoor Kitchen | 35€/pers
In the Enchanting Setting of our the Panoramic Terrace, in the Medina of Marrakech, at the outdoor Kitchen overlooking the Atlas Mountains of Morocco our Private Cooking Class Marrakech
Discover the Secrets of the Most Famous Moroccan Recipes such as Tajine or Couscous. During a Private Moroccan Cooking Class, in our Outdoor KITCHEN on the ROOFTOP, in a Friendly and Relaxing Atmosphere. You will learn the best Moroccan recipes.
A Workshop of Moroccan Spices will be presented also to introduce and to familiarize yourself with the Moroccan Culinary Heritage. Culinary Argan Oil, Ras El Hanout or raz el hanout, a mix with 20 spices, Saffron and Couscous or Tajine Spices will have no secrets for you.
Private Moroccan Cooking Course Program
Cook a Moroccan Meal of 3 Courses and Make your Artisanal Bread, with our Cook, in our Panoramic Kitchen, on the Terrace.
On the menu,
Zaalouk (Eggplant Salad) or Moroccan Salad
Chicken and Lemon Tagine, with Spices
Moroccan Cinnamon Orange or Orange Blossom Fruit Salad
Batbot (Moroccan Pan Bread) or Msemmen (Moroccan Crepe)
Private Workshop, duration about 2 hours + Tasting, between 11h and 16h
By Reservation : One day before up to 18h, at the Reception or via our Contact Us Form or Whatsapp message
Price : 35eur ou 400dhs/pers – Tea + Recipe Leaflet Offered – Excluding Drinks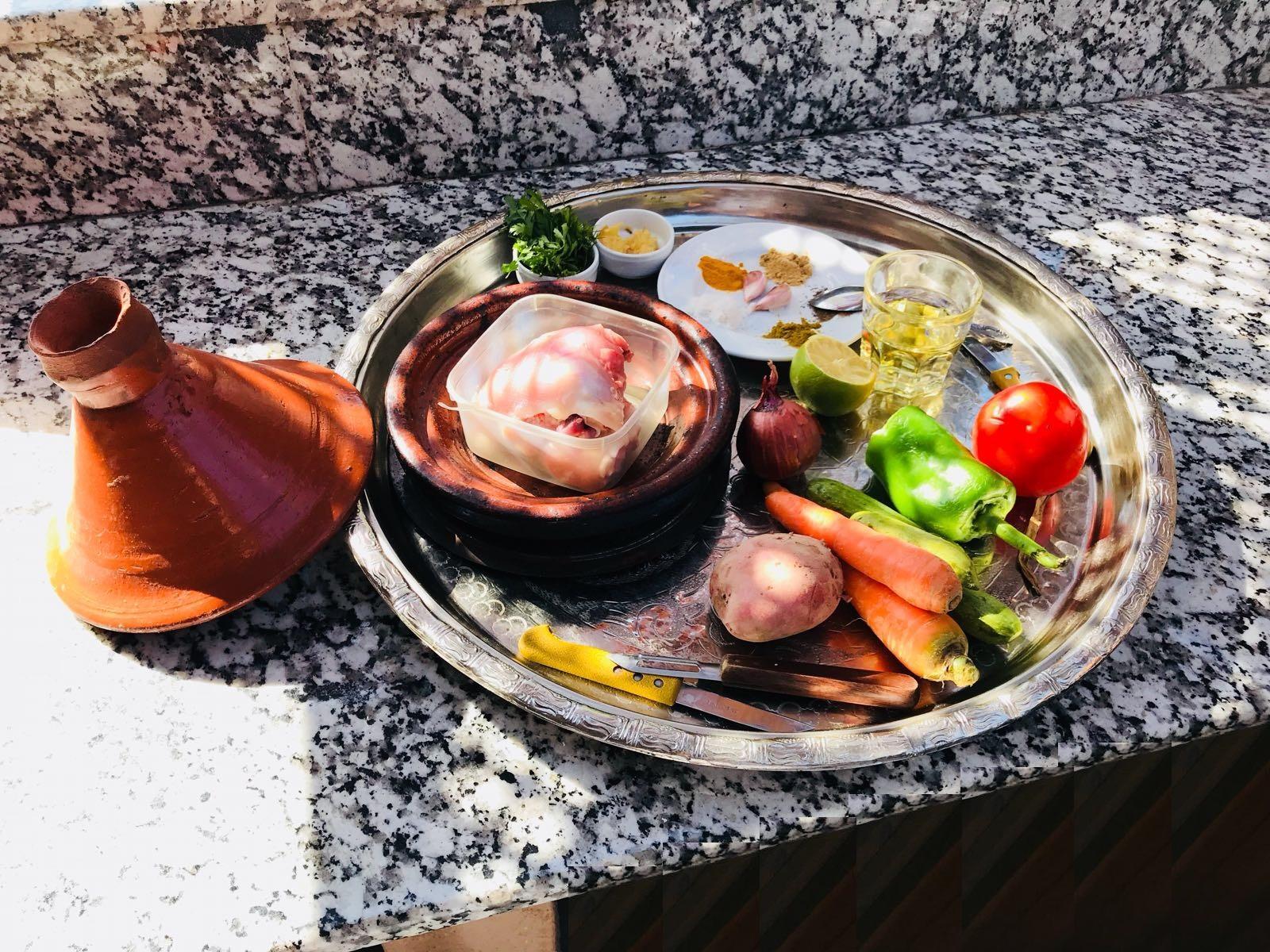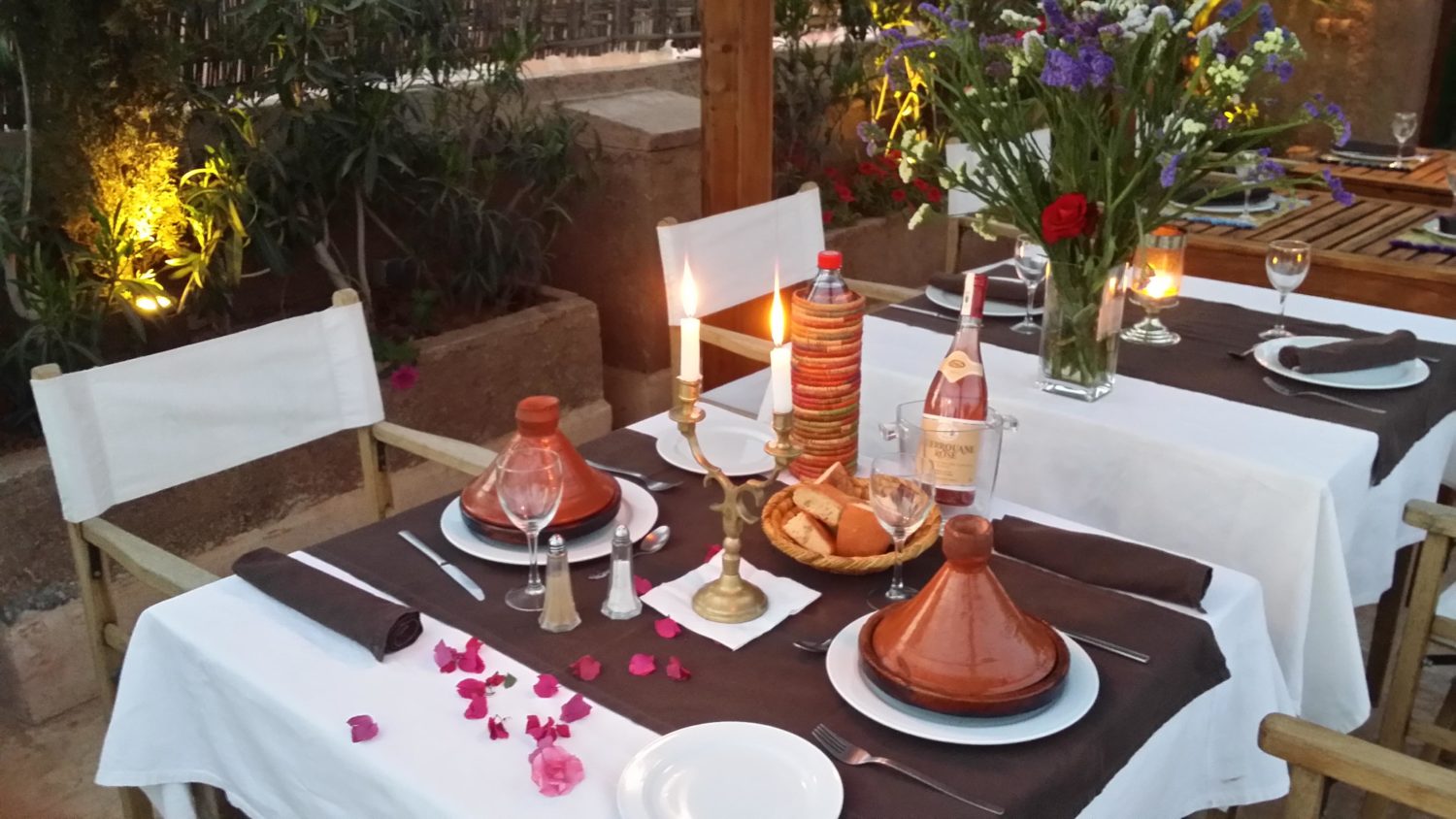 Reservation of Cooking Class Workshop in Marrakech Medina
Our Private Moroccan Cooking Class on our Rooftop Kitchen at Riad Al Ksar is Available Daily between 11h and 16h for Riad Guests as well as External Clients not staying in the Riad
Duration about 2 hours + Tasting, Available by Reservation Only (day before up to 18h) at the Reception, by email at contact@alksar.com or telephone or Contact Form or WHATS'APP message or directly on spot.
After Riad Availability Confirmation & To Guarantee your Private Cooking Class, Riad Al Ksar requires a Deposit Payment of 30eur via our Instant Online Secure Payment Form

Gift idea - Online Sale - Private Cooking Class
Private Cooking Class Marrakech & Workshop are available FOR SALE ONLINE, bookable via email or by  phone or just Via our Contact Form.
Open to Riad Guests as well as External Clients, visiting Marrakech and Not staying in the Riad – during the day starting 11am.
An Original Gift Idea for your friends or Relatives staying at the Riad Al Ksar or in Marrakech.
Learn how to cook Tagine then Test Your Meal prepared with the help of our Chef.