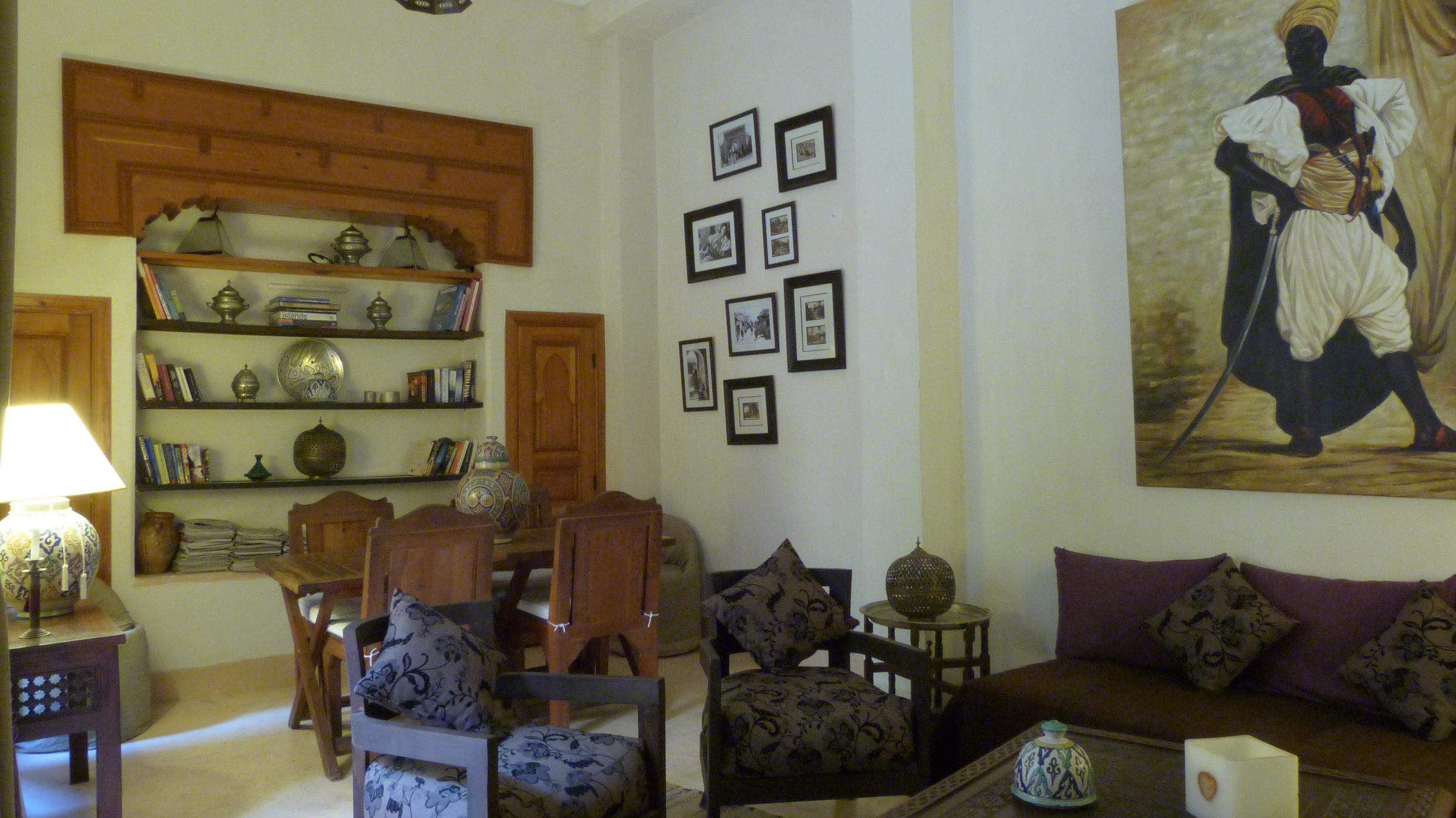 Riad Al Ksar, Best of Friendly Luxury Riads
We are committed to providing Quality Service in the Riad. Friendly and Available, the team will receive you like at Home.
The Performant Services and Facilities of the Riad of charm, with its Comfortable Rooms, its Snack Bar Restaurant Service, its Private Spa, its Panoramic Terrace Garden with Exceptional View, as well as its different intimist spaces, in the patio and on the terrace, have been designed for your Well Being and your Relaxation, making the Al Ksar One of the Best Riads in Marrakech with affordable Luxury  (*) Riad Al Ksar Zoover Award winner "Best Hotel Marrakech" 2014 + 2015.
Private Entire Riad or Bedroom Accomodation in Marrakech
Without Deposit, Fees, Housekeeping Charge or additionnal Liability Insurance, Al Ksar offers you Clear and Transparent Rental Rates, all inclusive, to avoid bad surprises of B&B rental Riads in Marrakech.
Rent a Bedroom OR the Entire Riad (on request), up to 24 persons.
With Reception On Site 24/24 & Many Services available at the Riad, you will be assured of being able to access the Riad at any time. No need to go to retrieve the keys or define a schedule of arrival time. Owners & Staff are present on spot at all time. INSTANT ONLINE BOOKING. CONTACT FORM. "Online Chat" Button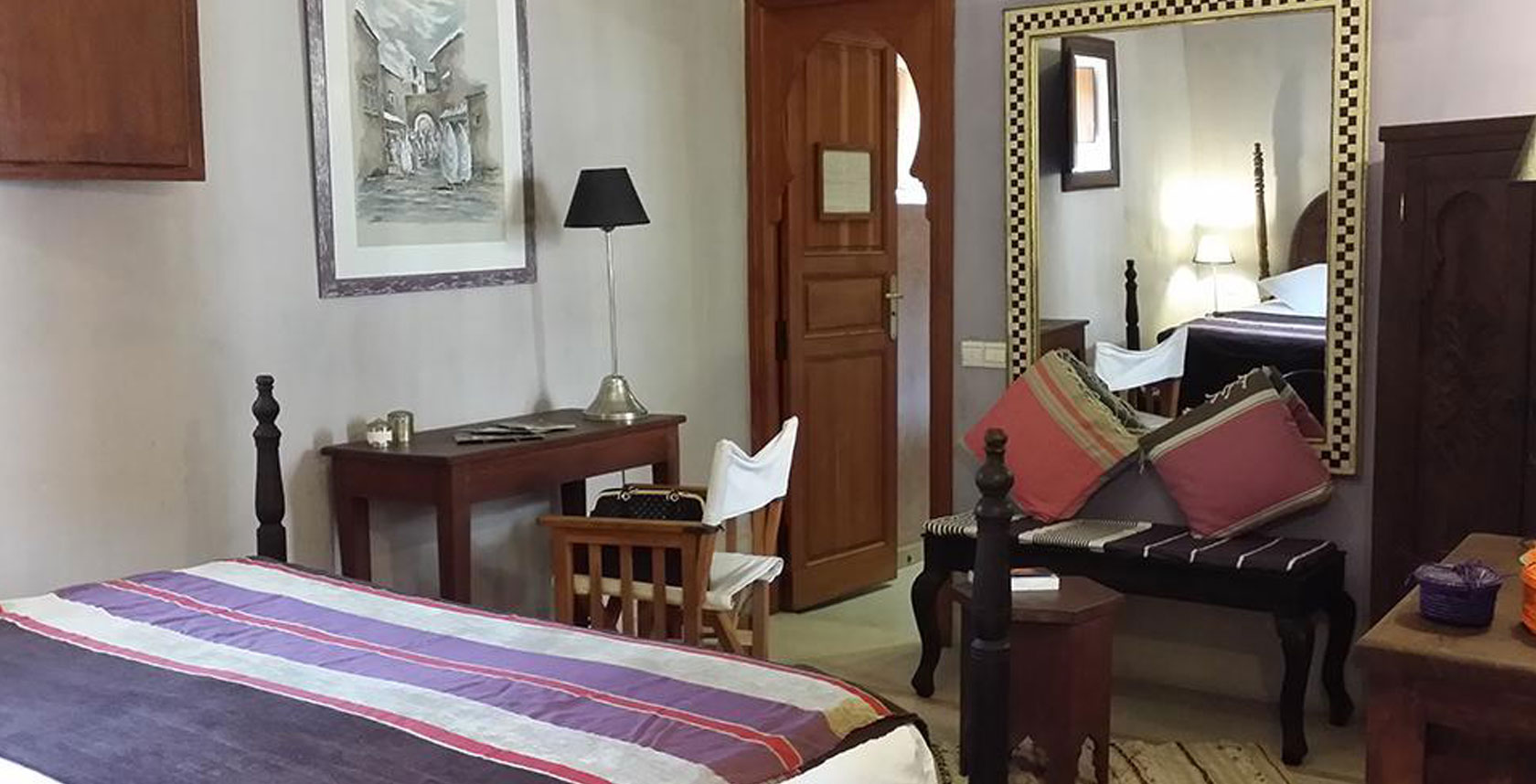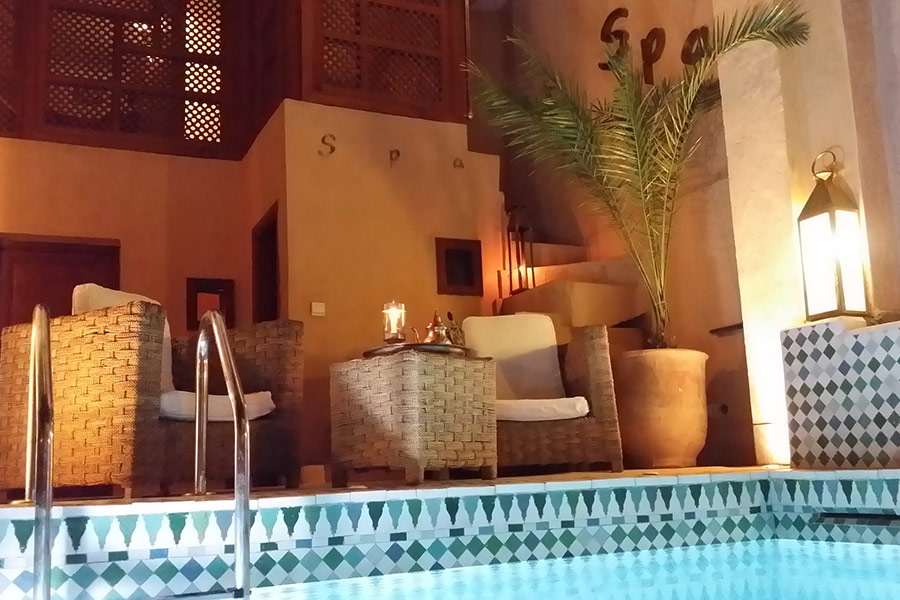 Riad For Rent with Pool | Vacation Rental in Marrakech
Nestled at the bottom of the Patio Garden, in the shelter of eyes and under the large Banana trees, the Pool of the Riad is backed by a double wall fountain and will bring you Freshness and Relaxation in summer with its gentle rustling sound.
Guests can sip a good mint tea and enjoy succulent Moroccan pastries on one of two Intimist Lounge Beaches on each side of the Riad's pool (10ftx10ft – depth 4ft6 ), and stay in touch with friends from Marrakech through the Free Wi-Fi coverage.
A Moroccan Hammam Steambath is also accessible by reservation, at the Spa of the Riad
What is a Riad in the Medina of Marrakech Morocco ?
By definition, a Riad is an architectural concept of habitat in Morocco, in the center of the medina (historic center) of the imperial cities, such as those of Marrakech, Fes or Essaouira…
A Riad (or Riyad) which means garden in Arabic is a Moroccan house completely closed to the outside and all its openings overlook an interior courtyard Patio. Only entrance door opens onto the street therefore is found along the Alleyways and cramped Derbs that shape the urban planning of a Medina.