Spa Days Breaks Package for 2 Marrakech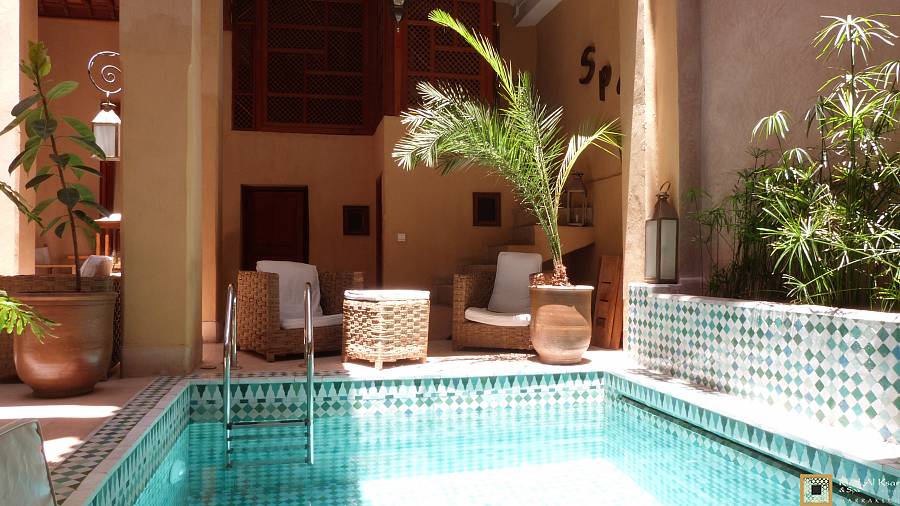 Spa Days A La Carte
Take advantage of our Tailor-Made Wellness Spa Days Offers.
For Couples or Individual CLIENTS NOT STAYING IN THE RIAD Al Ksar & Spa.
Total Relaxation and Rest, in the Cozy Atmosphere of a Hotel Riad of Charm with Private Spa in the Medina of Marrakech.
Also Receive a Complimentary Mint Tea with Access to the Solarium on our Panoramic Rooftop Garden.
Hammam & Massage Unisex DUO Rooms
The Spa Days care are provided in Hammam and Massage Mixed Rooms (Man/Woman).
Ideal for Duo Bodycares in Couple, in the Intimist and Private Family Spa of Hotel Riad Al Ksar in Marrakech.
Discover the magic of Spa Days Breaks Package for 2 Marrakech with our Facial and Body Cares for Two in the exotic atmosphere of the Medina and the majestic scenery of the Riad hotel of character Al Ksar, with Spa Cares and Spa Boutique.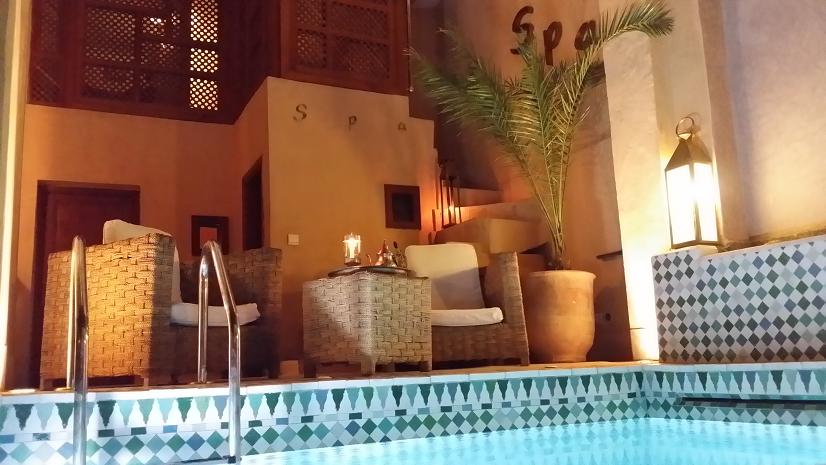 Spa Gift Vouchers - Online Sale
"Wellness Spa Day" Pass for Body Cares is Available for Sale OnLine, Exclusively on our Official Website.
Booking by email at contact@alksar.com or telephone or via our SPA BOOKING FORM
Ideal and Original Wellness Gift for your friends or Relatives staying at Riad Al Ksar & Spa or in Marrakech. Also Include Your Personal Greetings Card. Guarantee by Credit Card

Spa Bodycares Menu
Discover our Wellness & Spa Cares Menu: Spa, Moroccan Bath, Massage and Beauty Treatments (manicure, pedicure, facial, hair removal).
Concoct your own SPA DAY Body Care Package among our variable duration Massages (20mn to 60mn), natural Moisturizers Facial masks, Men Facials, Manicure, Bodycares and Aromatherapy.
With Natural Cosmetics Products from Morocco: 100% Pure Organic Argan Oil, Rhassoul Clay, Black Soap, Essential Oils, flavored waters, Enjoy our Spa Days Breaks Package for 2 Marrakech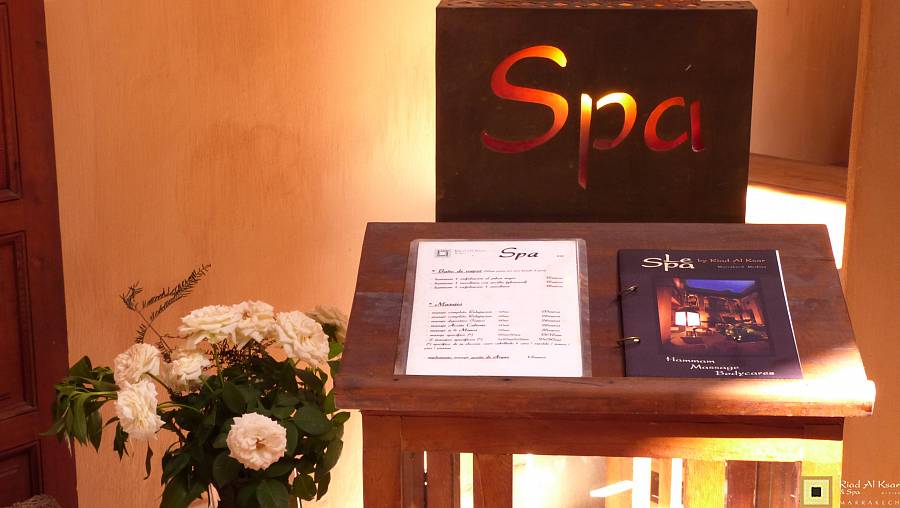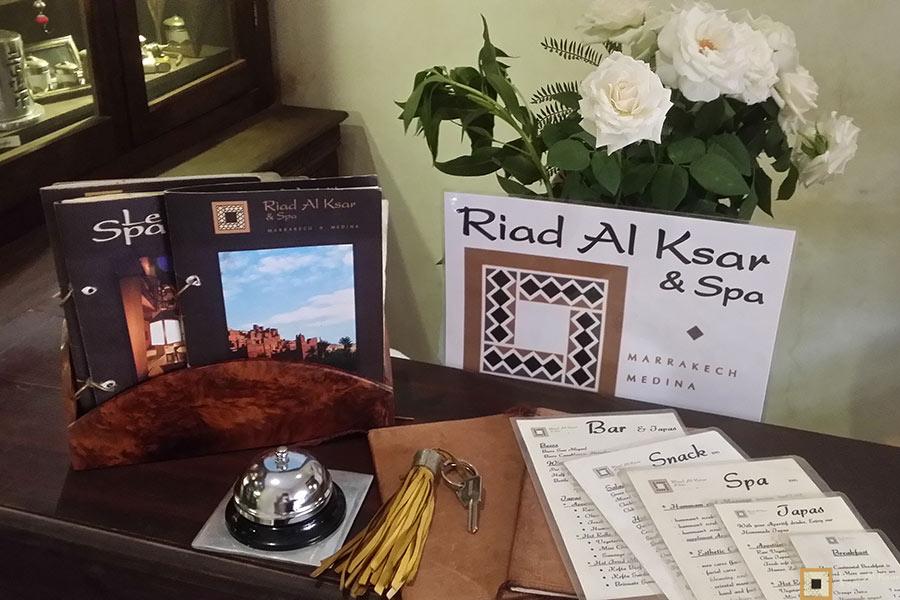 Wellness Spa Day Reservation
The Spa of the boutique hotel Riad Al Ksar is open every day from 10h to 19h (10h to 17h during Ramadan time).
Reservations for a "Wellness Spa Day" Pass at the Hotel Riad Al Ksar, in the Medina of Marrakech, FOR EXTERNAL CLIENTS can be made by email at contact@alksar.com or phone, or via our SPA BOOKING FORM
Reservations for "Spa Packages" Including Accomodation, FOR CLIENTS STAYING AT THE RIAD are available on our Booking Engine (Spa page 2) on our official site, can also be made by email or phone, or directly on site during the stay
With Cheap Spa Days Deals at Moroccan Rates, much cheaper than in West Europe, You can Indulge yourself Without breaking the Bank. Have a look at our Spa Special Offer