Activities : Quad Bike , Hot Air Balloon, Camel Ride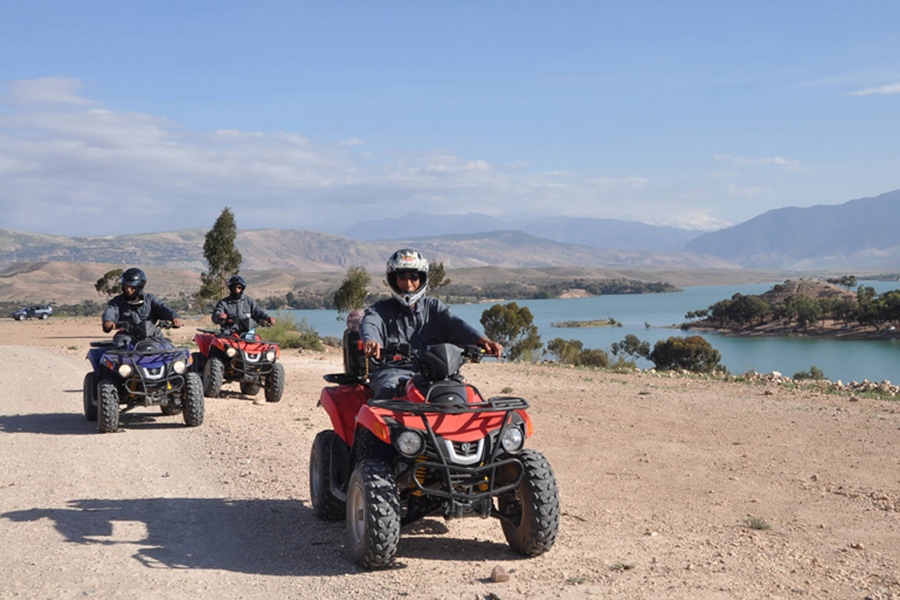 Quad, Buggy
Enjoy Buggy or Quad biking in Marrakech, from the Riad. Half-day through the Palmeraie of Marrakech, including 2 h drive, or 3h drive near the Lala Takerskout Lake.
Quads for 1 person or 2 persons. Driver must be at least 16yo.
You will discover along the palm-tree line tracks the Berber villages and the lifestyle of their inhabitants as well as of Natural Landscapes with Atlas Mountains in the background. Stop for a snack break crust or a lunch included. Available Every Day, bookable until 8pm day prior departure, from the Riad
Day Pass Swimming Pools
Many Pools around Marrakech are accessible with a Day Pass: WaterParks, hotels, riads, swimming Pool with DJ, villas …
Transfer available from Riad or free shuttle from Jemaa El Fna. Thank you to see at the reception for more information. Return Transfer  and Lunch Included available. Reservation the same day in the morning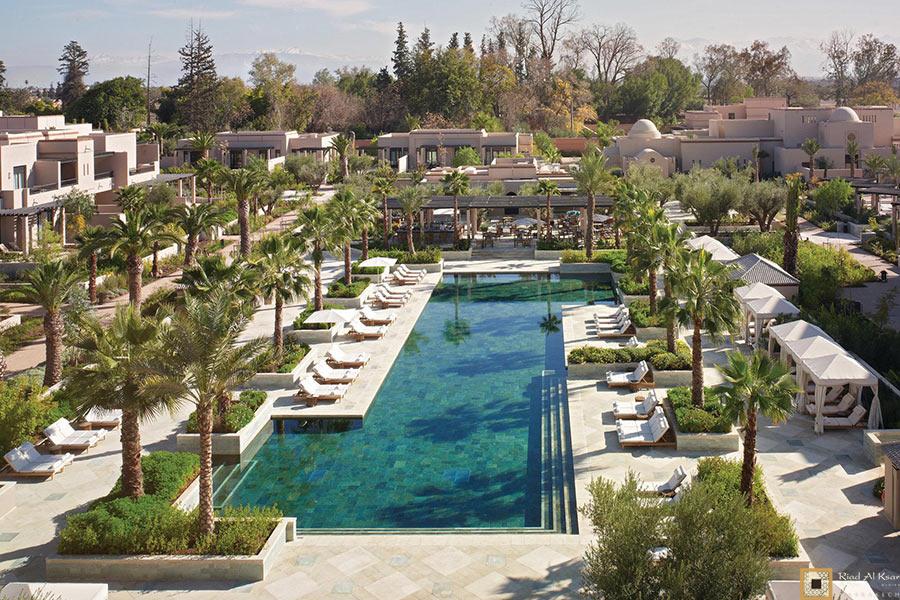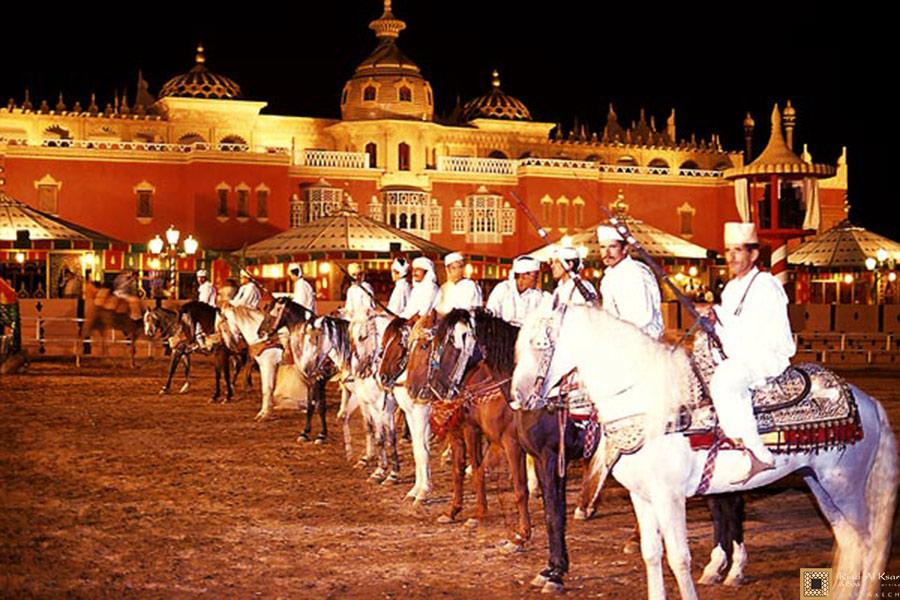 Fantasia Dinner & Show
The Fantasia Dinner Show in Marrakech is the activities to do in order to discover the Moroccan Folklore in its entire splendor:  acrobats on Arabian horses firing rifles, horseback acrobatics, belly dancing fireworks show, and Moroccan traditional music with singers and dancers.
Evening with transfer, traditional dinner, show and diner included. Beverages excluding. Departure 20h From the Riad, back around 24h. Available all days, bookable until 6pm same day
Hot Air Balloon Flight and Paragliding
Hot Air Balloon Flight in Marrakech, departure from the Riad. Subject to good weather conditions, departure 5am preparation of the flight, flight in balloon basket of approximately 1 h, followed by a 4×4 ride in the Berber villages and surrounding plains. Discover Marrakech and its surroundings by Air. Breakfast with Berber people. Back at around 11h. On request only, departure from the Riad
Paragliding, half day, subject to good weather conditions, near the Lalla Takerskout Lake. Flight of 20mn with an instructor, above the villages and a Kasbah. Possible for children. Transfer included. On request only, Departure from the Riad.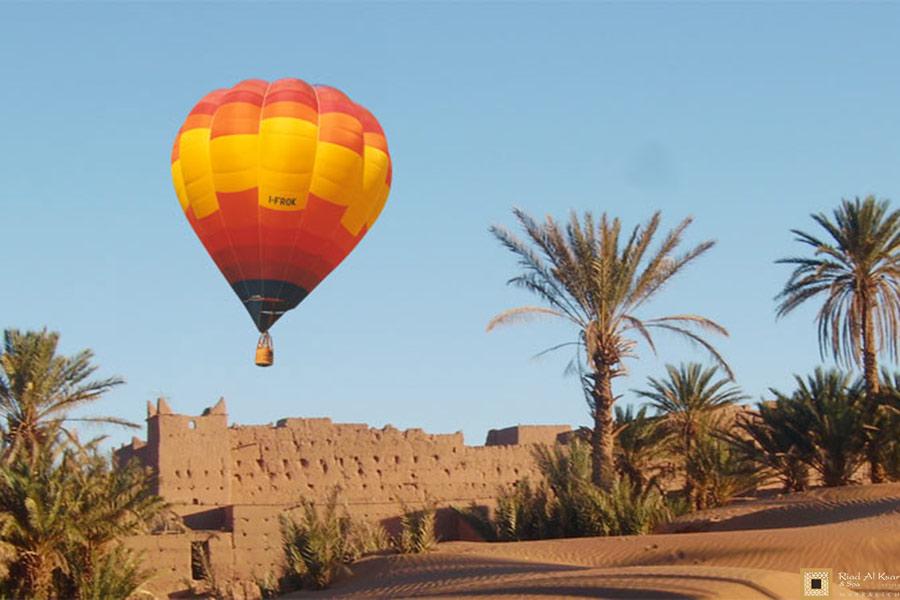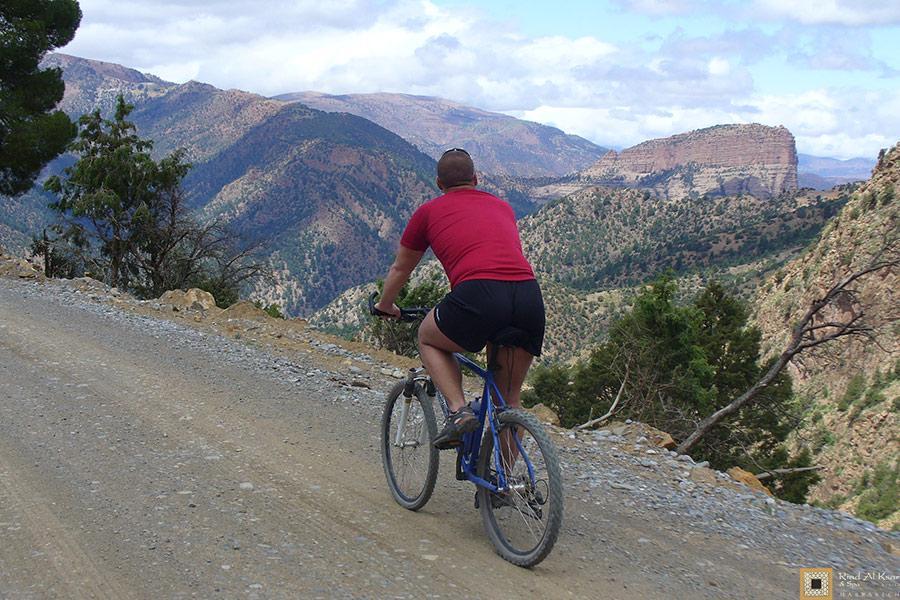 Mountain Bike
Mountain biking in the palm grove on the trails of the Villages" Douar" around Marrakech – Half Day, with snack drink included.
Mountain Biking Full day or More at the heart of the Atlas Mountains to discover Natural Magnificent Landscapes. Transfers, meals, accommodation, assistance, luggage transfer included. On request only, Departure from the Riad
Horse & Camel Rides
Excursions on Horseback or Dromedary (in Marrakech there are dromedaries and not Camels in fact), half-day or full day, with pick up at the Riad.
Half-day in the heart of the Palmeral (2h ride), morning or afternoon. You will discover the pleasure of a dromedary ride or horse riding in the middle of the Palm Trees of Marrakech with the view of the Atlas, with a snack break.
Full Day Trekking on Horseback (4h riding) will take place near the Lala Takerskout Lake, about 30km from Marrakech) – breakfast and transfer included. Available all days, bookable until 8pm day prior departure, from the Riad – horse riding on request only.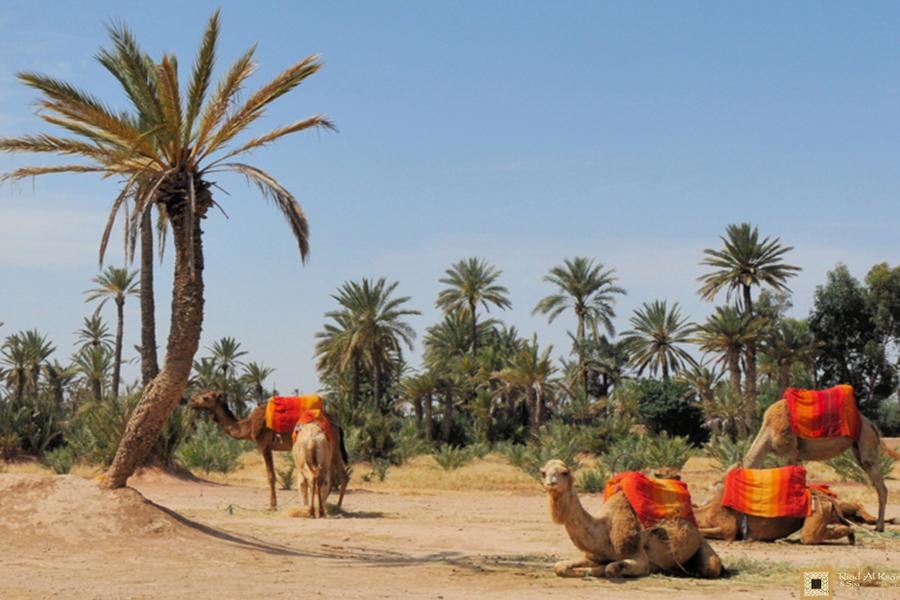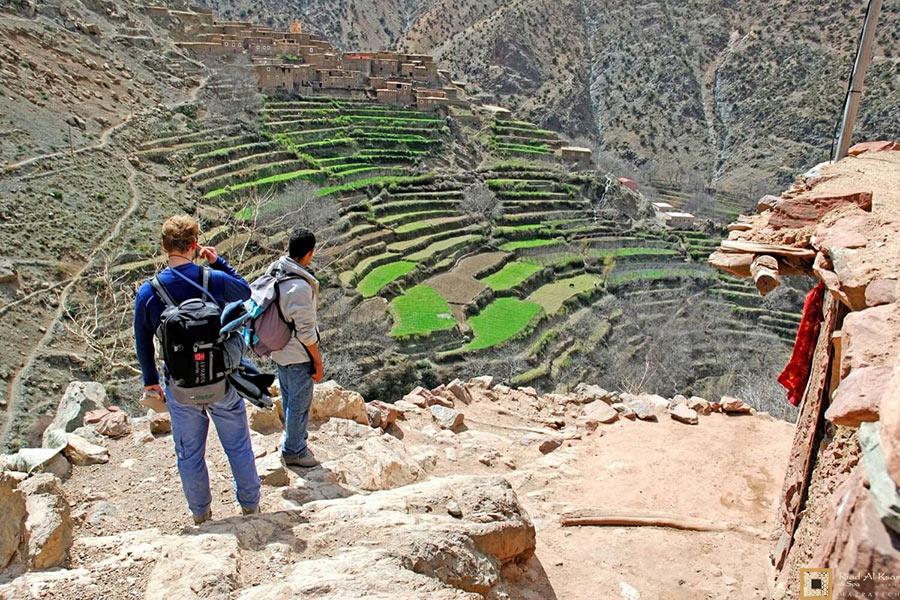 Trekking Atlas Mountains Morocco
The High Atlas Mountain is located 80 km from Marrakech (Imlil village). The Hiking Guides are available for a day or more, for half-day, full day or more days trekking.
The Mount Toubkal, highest peak of North Africa, at 4.167m, is accessible in 2 days/1 night.
For more trekking in the Atlas, please consult our excursions page. All Inclusive Offers. Please contact the reception for more details. Available all year, bookable until 8pm day prior departure, from the Riad
Official Tourist Guide Medina
Visit the Medina of Marrakech with an Official Tourist Guide, Half-Day or Full Day, departing from the Riad.
Explore the different Souks, Historic Monuments and their architecture or even the millennium history of the Medina of Marrakech and its various Dynasties. Available all days, bookable until 8pm day prior Departure, from the Riad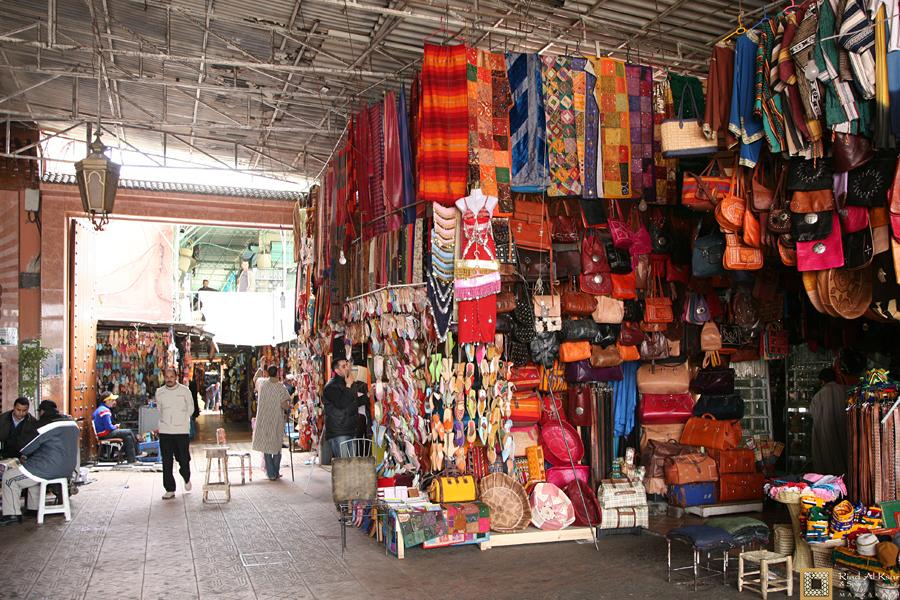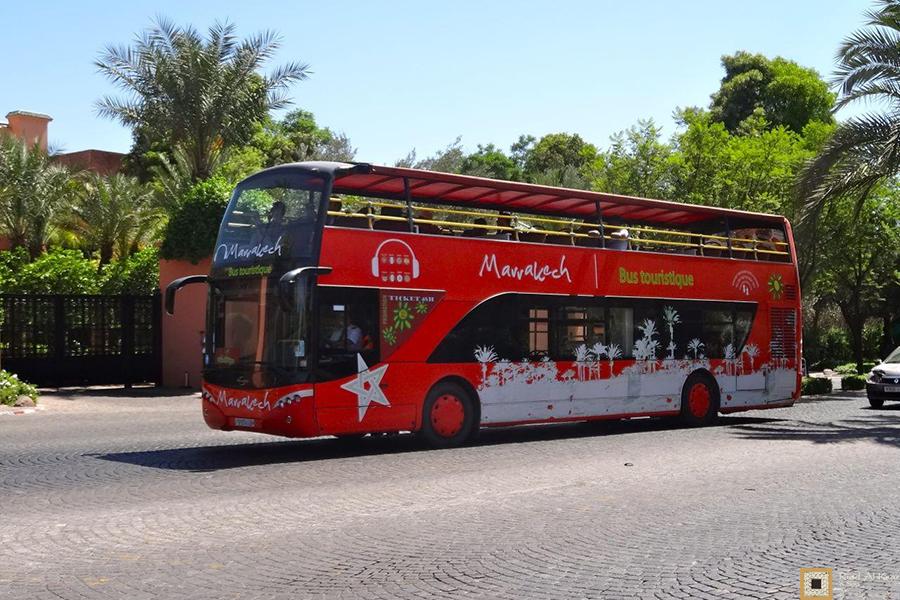 Drop On Drop Off Touristic bus
Discover the City of Marrakech from the Convertible Touristic Double Deck Red Bus with audioguide & Wifi. Ticket validity 24h / 48h. You can Drop On & Drop Off as you like.
2 routes are available: "Historic" to Monuments & Guéliz District (17 stops) & "Oasis" to Palmeral and Majorelle Garden (8 stops), multi access. Route will drive you to the Palmeral, Majorelle Garden, Guéliz, Train Station & Major Monuments (Royal Palace, Koutoubia, Bab Agnaou, Opera Theatre, Mohamed 6 avenue…
The nearest stop of Riad Al Ksar # 14 Bahia Palace / Badi Palace 3min walk, bus every 20 minutes.
Rent a Car, Bicycle & Scooter Rental
Rent a car in Marrakech with or without driver, with direct Delivery at the Riad. Driving license is compulsory + Deposit by credit card. Air-conditioned vehicles, Liability Insurance included, Unlimited Mileage. Rental from 1 Day to a week. Available all days, bookable until 8pm day prior departure, from the Riad.
We recommend to drive between 200 and 400km per day knowing state of the Roads and Speed Limits.
Rent a Bike, or a Scooter Half Day or Full Day, with delivery directly to the Riad. Discover the entire City of Marrakech, its Walls of 19km and the different districts of Marrakech: Palmeraie, Gueliz and the Hivernage area. Available all days, bookable until 8pm day prior Departure, from the Riad