Moroccan Argan Oil 100 and Rhassoul Clay | Natural Spa Products & Gift Shop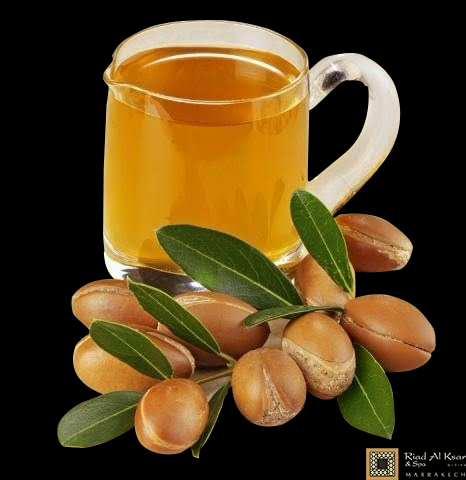 Pure Argan Oil 100% Bio Origin Morocco
Argan Oil is the Gold of Morocco. Naturally rich in vitamin E and antioxidants, it is recognized beneficial to health for its Anti-aging and dietetics qualities. Due to its popularity, it is found today in many cosmetic or food products. The Massages with Argan Oil provide a quick penetration of the oil into the skin without leaving traces or fat sensations.
Moroccan Argan Oil 100 and Rhassoul Clay are Treasures of Morocco. Endemic Tree of Morocco, the Argan Tree, present mostly in the arid regions of the south-west, in the triangle between Agadir, Essaouira and Taroudant, gives birth to the argan oil. This oil is produced from the fruit, called the "affiache". The latter contains a very hard nut containing two or three "amandons", which are the seeds at the origin of argan oil. Moroccan Argan Oil 100 and Rhassoul Clay are Specifics Products from Morocco.
Once distinguishes Culinary Argan oil, darker orange color, and with a stronger taste because of the Nuts Roasting, and cosmetic Argan Oil, more clear, gold color, which is used on the skin, hair or nails.
This oil with Honey Color is saturated with Essential Fatty Acids (essential because not synthesized by the body) Omega-9, Omega-6 and vitamin E.
The Omega-9 present in the argan oil up to 45% help reduce cholesterol. Argan oil also contains 35% of omega-6 or linoleic acid, which plays a role in cell permeability. Its deficiency causes, among other things, skin aging and loss of elasticity, with appearance of wrinkles.  This is why its use is popular in many products Cosmetics Face and Body.
Vitamin E (620mg/kg for the argan oil against 320mg/kg for the olive oil) is a Powerful Antioxidant which maintains the health of the cell membranes of our body. It restructures and Rehydrates the skin and acts against aging.
There are many products labelled "Argan Oil", which contain few or none. Given its popularity and its rarity, Frauds are also common. Always check the Certification and the Concentration of the argan oil. Moroccan Argan Oil 100 and Rhassoul Clay are processed in Morocco
Rhassoul, Black Soap & Essential Oil: Natural Bio Products of Morocco
The Volcanic Rhassoul Clay or Ghassoul (pronounced "Rassoul") is extracted from the unique deposit known in the world and which is located in the Middle Atlas in Morocco, approximately 200 km from the city of Fez. The Rhassoul comes from the Arabic word "ghassala" which means "wash". This clay is indeed saponifere, i.e. having a cleaning power, and without surfactant, meaning that it absorbs impurities and fats… The Rhassoul is a 100% natural product, hypoallergenic and is perfectly suited for sensitive skins. It applies on the hair and body.
Also, it regulates the sebum, and has astringent properties. The Rhassoul is the natural ideal BIO product during Purifying Hammam Cares and is easily usable at home. Find  Rhassoul in the Spa Boutique of  Riad Al Ksar.
The Black Soap is naturally very Rich in Vitamin E, because it is made of Black Olives and Olive Oil and. It gives him a moisturizing power that helps protect the skin of aging and external elements. The black soap has also Exfoliating Properties as well as calming and purifies the skin in depth by eliminating dead skin during the Face and body Scrub with the Kessa glove. Being Part of the Moroccan cosmetic Tradition along with rhassoul clay and argan oil, the black soap is a Cheap and Ideal Spa Product for Natural Scrub, available in our spa boutique. With the Kessa Glove, the black soap is easily usable at home, for face and body.
The Essential Oils, produced with Aromatic Plants, are very numerous in Morocco. The region of Marrakech, with a little air pollution by chemical products, is conducive to the production of aromatic products and essential oils. You will find Spearmint essential oil, Atlas Cedar Essential Oil, Thyme Essential Oil, Pistachio Essential Oil, all 100% natural. Mixed in With the Argan Oil, the essential oil has a beneficial effect on the body. It must be distinguished from the fragrance essential oil for fragrance diffusers, which perfumes your interior.
Black Soap, Moroccan Argan Oil 100 and Rhassoul Clay are Natural Products of Morocco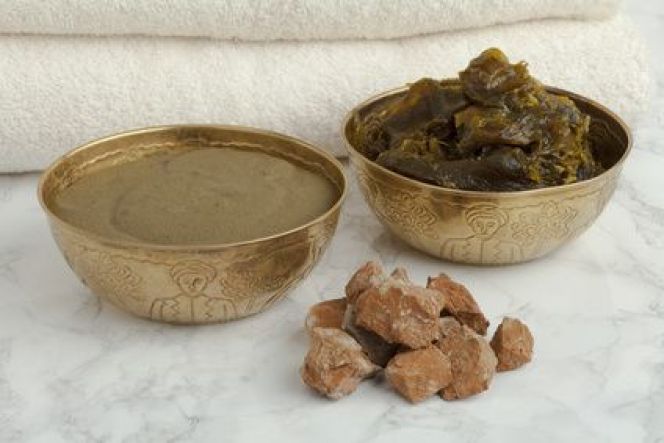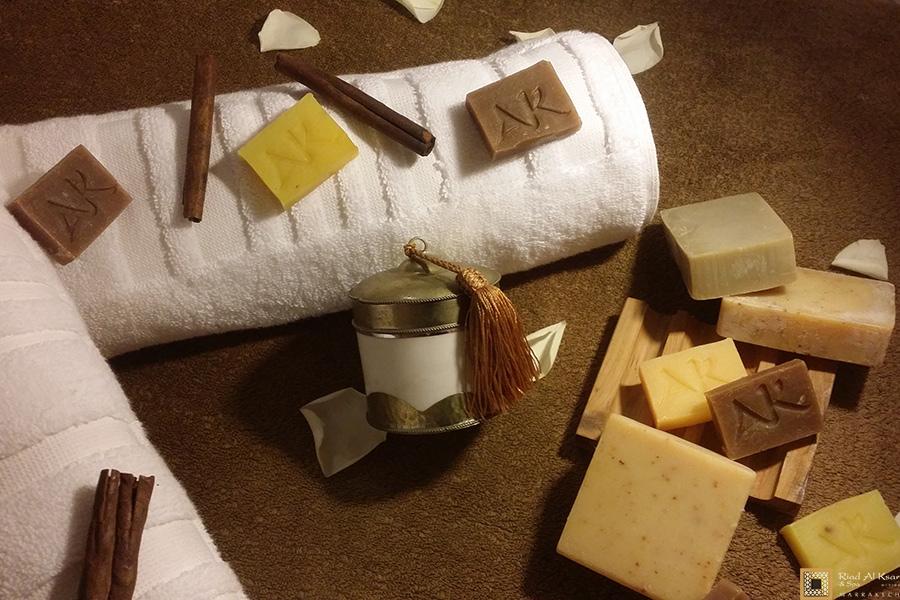 Moroccan Argan Oil 100 and Rhassoul Clay | BIO Certified Suppliers and Artisanal Soap Maker
 The Spa Al Ksar ensures a 100% Natural Wellness. Indeed Morocco is the kingdom of Natural Wellbeing and it is in this spirit that the Spa at Riad Al Ksar researches the best of wellness natural products to be and only uses Artisanal Products Guaranteed 100% Natural.
Our Virgin or flavored Argan Oil Products, black soap, bath salts, flavored waters, Rhassoul shampoo , Rhassoul clay Masks used at the Spa have been carefully selected, over the years, from qualified artisans and Certified Producers, guaranteeing the best manufacture with 100% natural origin. All our spa products are Without Dye, Without Conservative and Without Artificial Aromas, offering you the best of nature for your body.
Our Argan based Spa products contain certified biological Argan Oil exclusively, from the region of Essaouira. The concentrations of Argan Oil depend on the products, ranging from 5% and more ("lotion Argan", "cream of argan", "milk", "shampoo", "Shower Gel"..) to 100% ("pure" argan oil). Our  Massage Oils are made with 100% Pure Argan and flavored with the essences of plants (Jasmin, gardenia, pink, orange, amber..). The Soaps in your room, as well as our bath salts, shampoos and eaux de toilette are handcrafted by a Soap and Perfume Maker on the basis of Argan and Olive oils, vegetable oils and natural essential oils, without additives. The Rhassoul and clays and flavored Black Soap used in our Spa are exclusively produced in Morocco on the basis of 100% Natural ingredients.
Find all natural products used in our Spa Riad Al ksar (Argan oil, Soaps, shampoo, Waters, clay, masks and argan creams ,..) in our Retail and Gift boxes Shop. Moroccan Argan Oil 100 and Rhassoul Clay are treasures of Morocco.