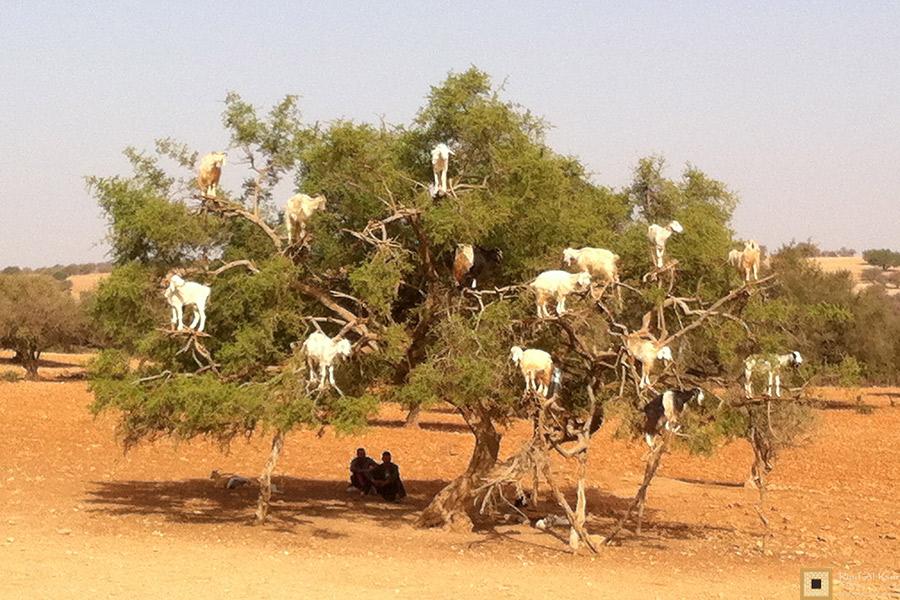 Goats in Argans Trees on the Road from Marrakech to Essaouira
Essaouira, city of the Atlantic coast, formerly known under the name of Mogador is a lovely city and especially the closest beach to Marrakech.
On the road from Marrakech to Essaouira, you will enjoy you the landscape of Argan Trees with Goats Climbing on them. For the little anecdote, goats are supposed to remove the affiache, fruit of the argan tree. Visit a women cooperative of Argan Oil, oil of the region, renowned in the world.
Things to do in Essaouira Mogador: Medina, Beach, Port
At your arrival in Essaouira, walk in the small white and blue colored Medina built by Portuguese  and  destroyed in 1844 by the French Navy  ) note that Essaouira is classified in the UNESCO Heritage, with its walls, its Crafts of Tuya Wood and Silver.
Other things to do, is to visit the Port in Essaouira and its famous Blue Fishing Boats. Essaouira is also famous for its Gnawa festival of music in June and his artistic activities.
Possibility of bathing in the summer, Camel Ride or Quad on the Beach, even to surf essaouira. Free Day visit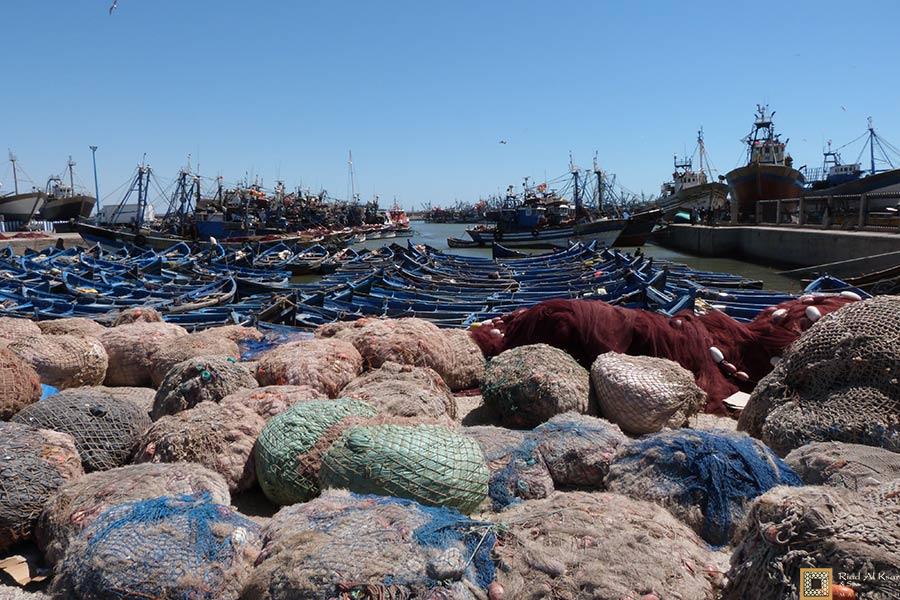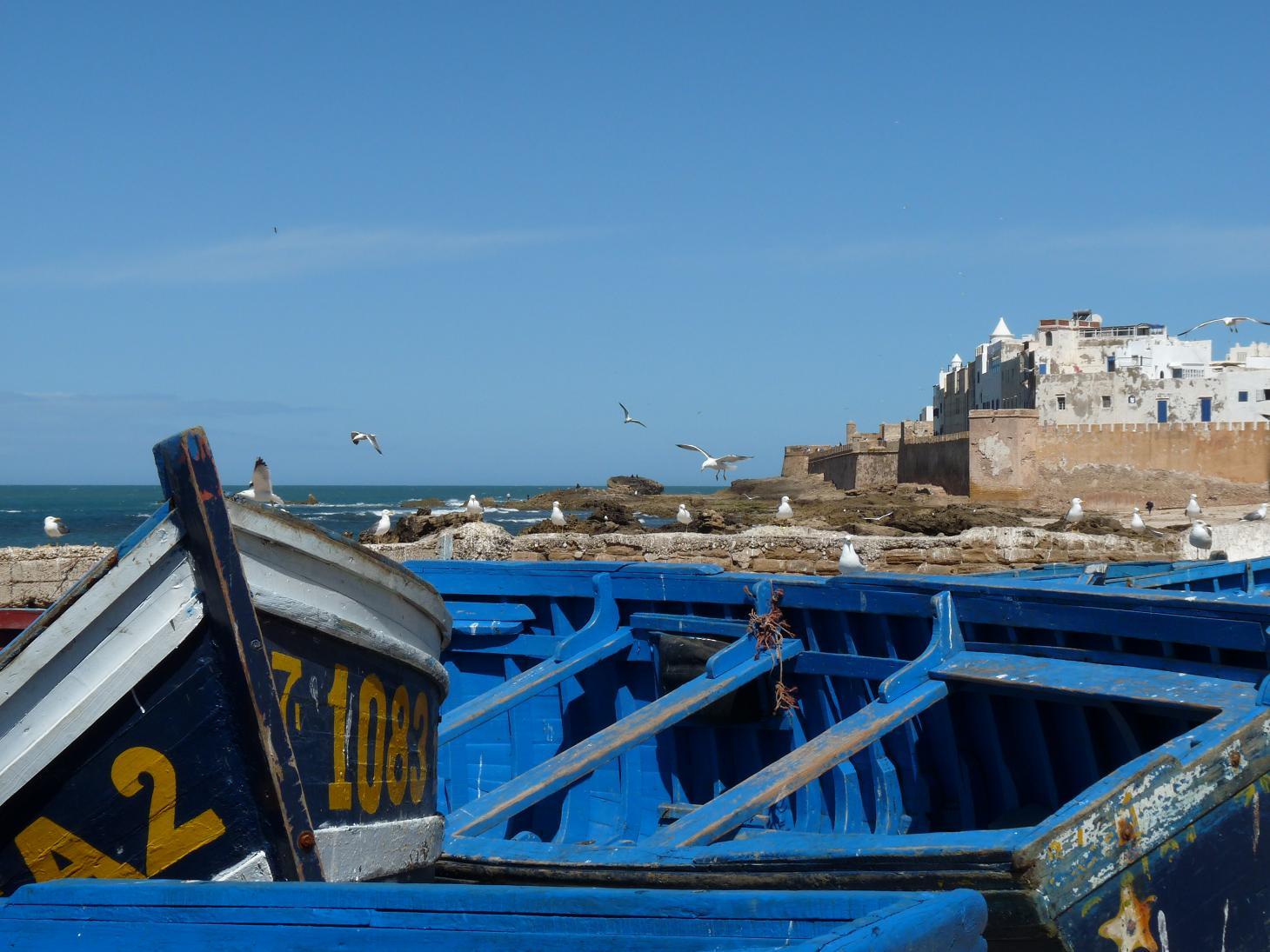 Essaouira, Atlantic Coast - Day Tour
This is a COLLECTIVE DAY TRIP to Essaouira, Atlantic Coast / Departure 8h30 – Return 19h30 / 180km one way / 3h – Available Everyday, bookable until 8pm day prior Departure, from the Riad
Transport in mini bus up to 14 seats, breakfast, with or without lunch -excluding drinks.
This excursion is Possible in Private, with own private driver, for more autonomy and at its own pace… Stop everywhere you want to take stunning pictures.
1 Day Visit to Essaouira is a good option if you spend 4 days or more in Marrakech, to get a Complementary and Different Experience of South Morocco