1 to 3 Days Excursions & Tours from Marrakech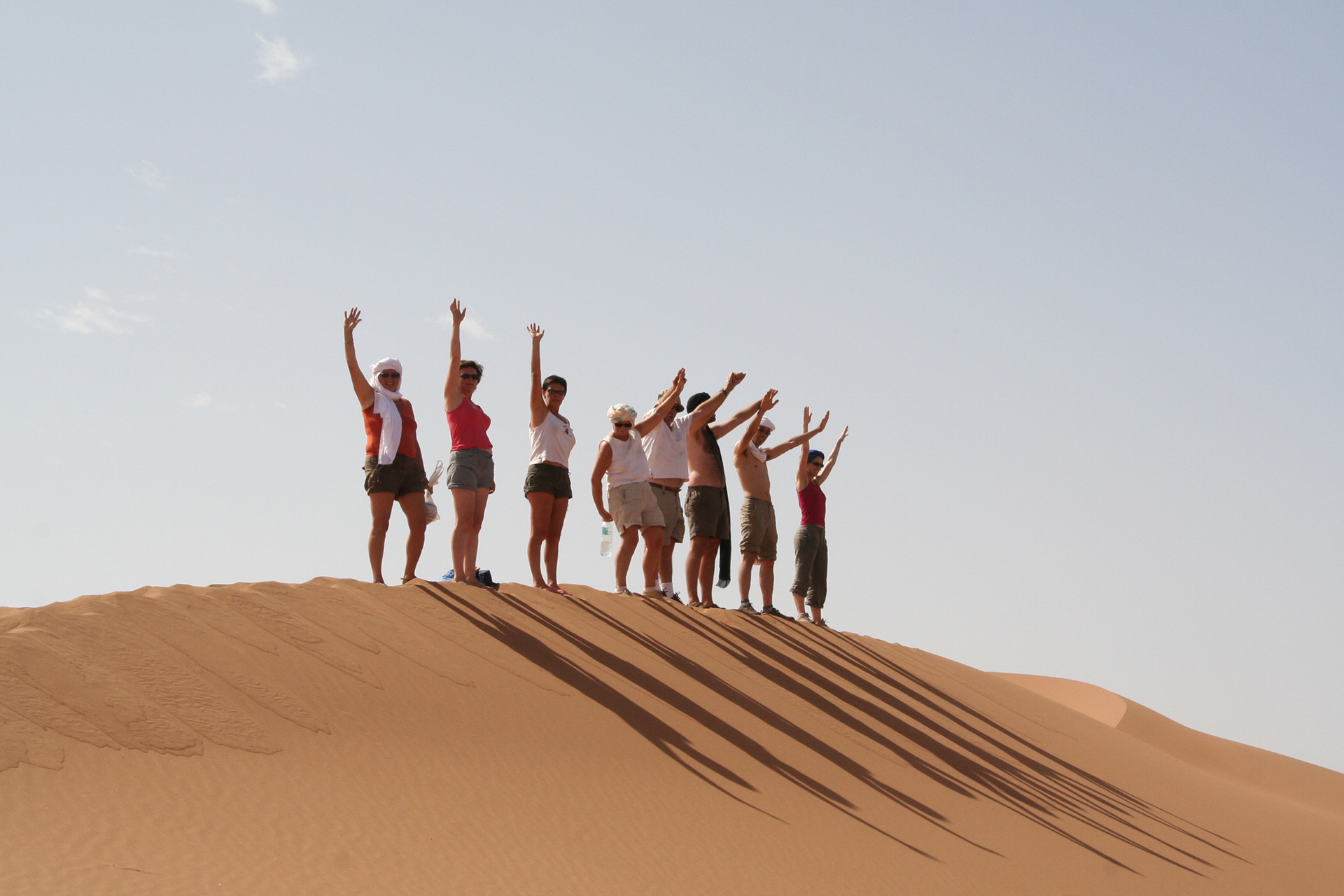 Collective or Private Excursions, Book One Day Before
The variety of landscapes of southern Morocco will amaze you. Riad Al Ksar & Spa in Marrakech offers Collective & Private Tours in association with Local Renowned Operators for excursions marrakech in south morocco
Half day, Full Day, or several day Trips, Departure Every Day & Reservation One Day Before with assistance of the Riad, you can explore the south of Morocco, the Atlas or the Sahara from Marrakech.
Comfortable Vehicles with driver, Liability Insurance and Air Conditioning:  Minivan 6 seats, 4×4 or Minibus 14 seats. Meals and lodging might be included. Departure From the Riad
The Atlas, Berbers Land & Ouarzazate
Berbers, Amazighen, First Inhabitants of the Maghreb, are North Africa ethnic groups stretching from Egypt to Morocco. Also originally Libyans or Numidians, they experienced Roman, Christian as well as Arabic invasions. Today, the Berber is a Mosaic of People sharing cultural relations, ethnicity but especially language throughout the Maghreb.
Berber Culture is a key to understanding the Morocco. Its Handcraft of Great Quality, colorful and refined, is well-known. Berber Jewelry and Carpets, only manufacturing by hand, are sought after. Enjoy excursions marrakech in south morocco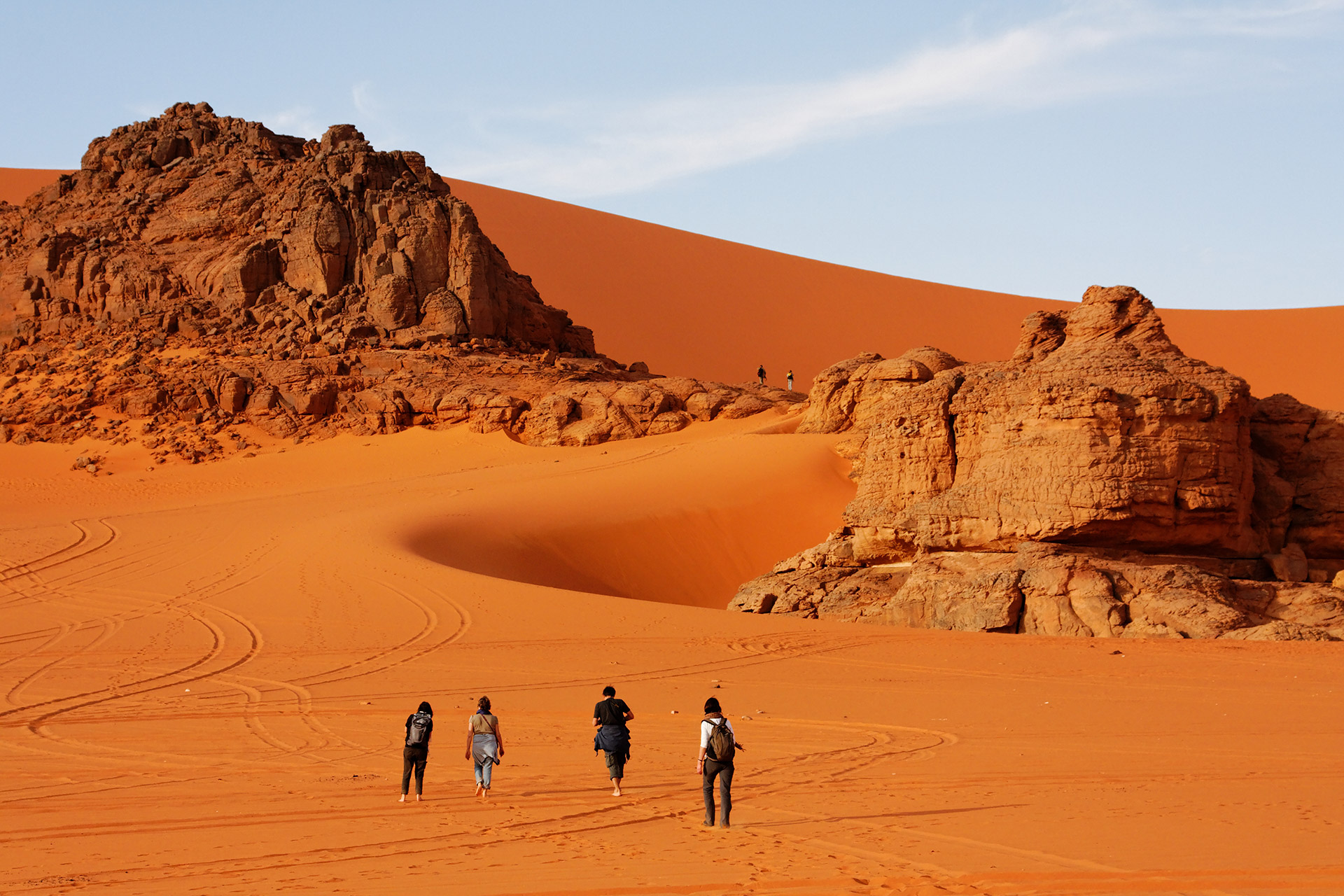 Dunes Desert & Camel Ride
Drive south, up to the doors of the Sahara Desert of Morocco, through the famous Draa Valley River (wadi), the longest of Morocco or the Todra & Dades Gorges. The Sahara of Morocco stretches from the Atlas Mountains foot to the southern borders of Morocco with Algeria and Mauritania.
Visit Ouarzazate Berber country and Ait Ben Haddou, the famous Kasbah and Experience Camel Ride as well as Night in a Camp under the Sky with its Millions of Stars during excursions marrakech in south morocco
Essaouira Mogador, the white and blue Medina
Essaouira, city of the Atlantic coast, formerly known under the name of Mogador is a lovely city and especially the closest Beach to Marrakech.
On the road from Marrakech to Essaouira, you will enjoy you the landscape of Argan trees with goats climbing on them. For the little anecdote, goats are supposed to remove the affiache, fruit of the argan tree. Visit a women cooperative of Argan Oil, oil of the region, renowned all over the world.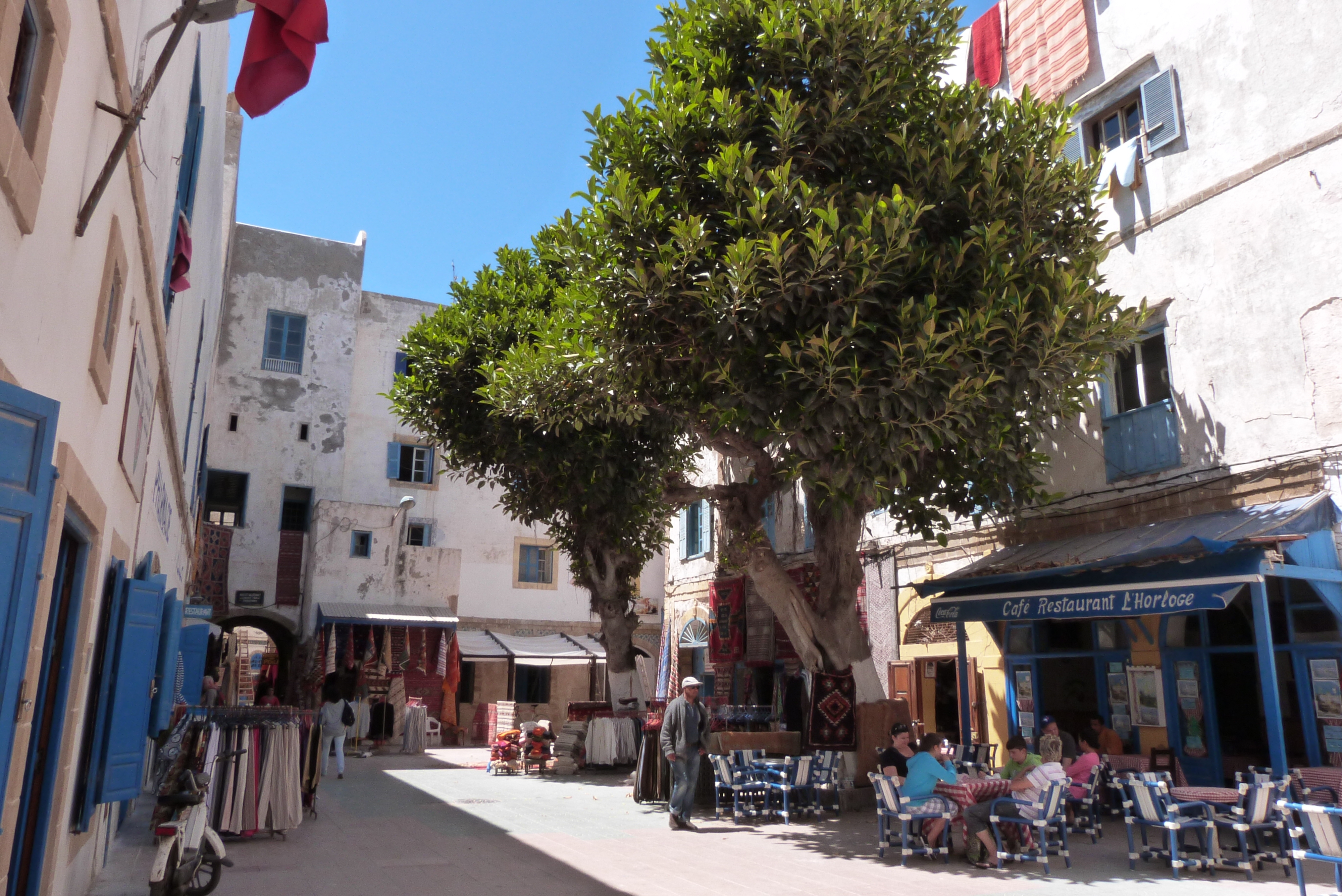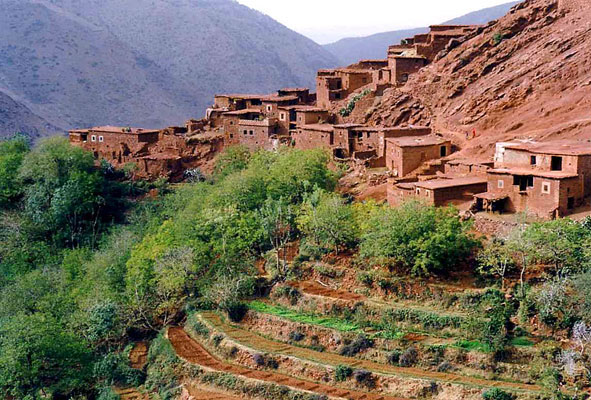 Ouzoud Waterfalls & Ourika Valley
Enjoying Nature, north east of Marrakech. A Spectacular Site, 1060m altitude in the middle Atlas on the river (wadi) "Ouzoud" (meaning mills in Berber) with its 110m Waterfall and 3 successive falls, and its Monkeys will delight you.
The closest excursion from Marrakech, to the south, at the foot of the High Atlas in Berber lands, is Ourika River. The 7 Small Waterfalls in the Red Color of the Rocks of those wild and mountainous landscapes will amaze you.