Cheap Flights to Morocco | 7 Best Tips for Cheap Tickets to Marrakech

… Concerning Airline Cheap Tickets to Marrakech Morocco, the offer on the web appears to be large and you find it very difficult to Find Cheap Flights to Morocco from UK ?
Since the Open Sky agreement in 2006, many airlines are serving Morocco from England, Ireland, France, Belgium and Switzerland, including: BA, Air France, Royal Air Maroc, Ryanair and Easyjet to name a few. Price varies from 30 gbp one way to more than 500 gbp depending on the dates!
Several Low Cost Companies have flights to Marrakesh from Gatwick, Luton, Heathrow, Stansted, Bristol, Manchester, Birmingham, Glasgow or Edinburgh… and it is possible to find a ticket flights to Marrakech from 30 gbp one way.
FIND BELOW THE 7 MOST PROFITABLE TIPS that will allow you to find Cheap Flights to Morocco: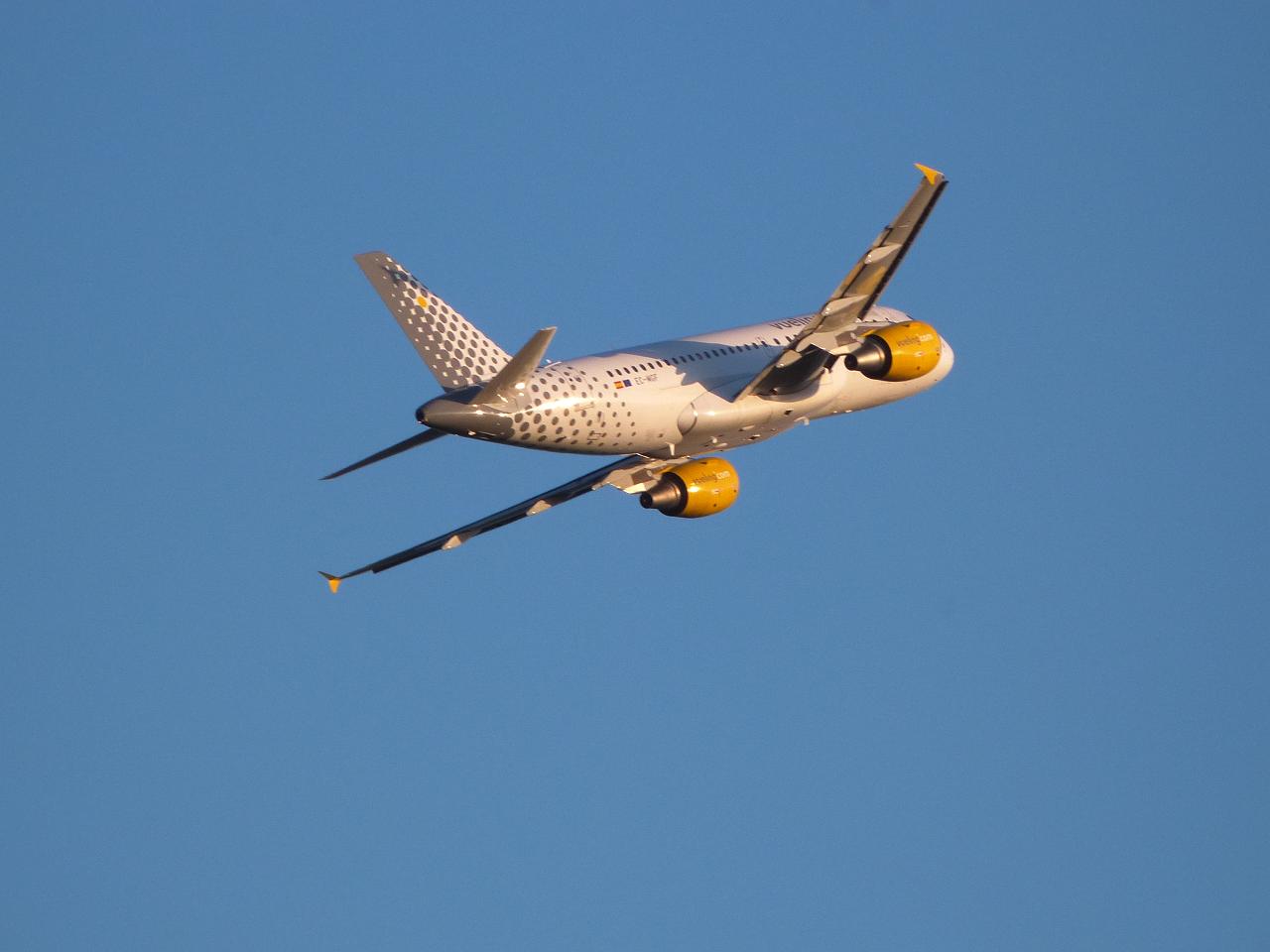 Read Article  Practical Information about Morocco & Marrakech
1- Marrakech Flights Comparators
Those applications and websites to find Marrakech Direct Flights allow you to see all the flights between your departure area airport and Morocco, with or without stops. A great advantage of those sites is also to allow searches on several days or even months, ideal to compare day by day and find a cheap plane ticket to Marrakech.
On the contrary those sites do not display the live rates so as not to consume too much bandwidth, but generally the last search is saved. Some dates researched several days ago may therefore not display the last airline fare of the airline. In addition, the comparators display all the combinations between the outward flight and the return flight which multiplies the search results and can complicate your choice. The best comparators are Skyscanner.net, Jetcost.com or for example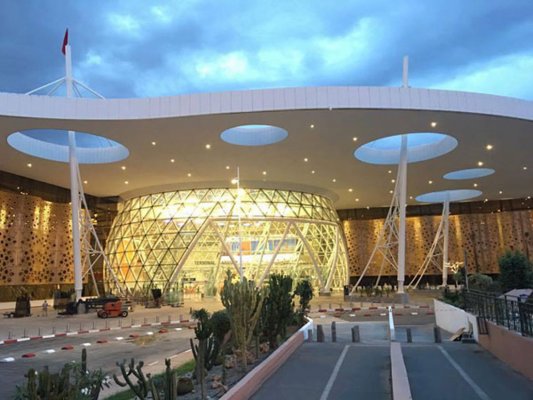 Read Article How to Get Around Marrakech Easily ?
2 – To find a really cheap flight to Marrakech, it is recommended to refine your search.
Indeed, you will land in Marrakech, and your departure city usually has only one International Airport, except for Paris or Brussels and London. Just choose your departure airport(s) and take a look at all the airline connections you are interested in, from city to city, for example from London Marrakech, Luton Marrakech or Stanstead Marrakech. By selecting search results on more/less 3 days around your travel dates, you will see the price differences of airline tickets.
You will soon realize that the list of airlines and their frequency of connection melts like snow in the sun, according to the chosen dates. Indeed the Companies that land in Marrakech generally operate a rotation per day for the most regular, 2 to 3 per week for the transport of the tourist travelers (departure before the weekend and return a few days later), or 1 weekly, as TUI specialist of the low cost 1 week all inclusive. You can finally select 2 to 3 airlines for which the timetables and fares ticket are right for you.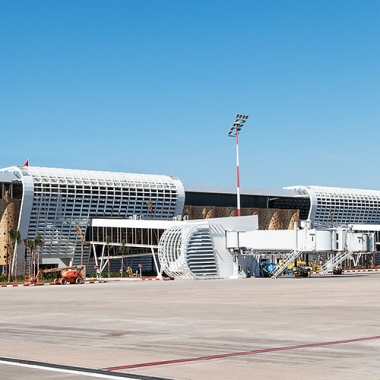 Read Article Weather & Temperatures by Month in Marrakech
3 – Then compare to the Official Websites of the Airline you have selected
which serve Morocco from London, Ireland such as Ryanair, Easyjet, Jet AirFly, Royal Air Maroc, Thomson. It is these same companies that will transport you, so it is interesting to check their live tickets price on their websites. Indeed, the Airlines respective official websites offer live fares and are free of commissions that intermediaries distributors take, and they also sometimes offer relevant criteria of searches on the whole month which make it possible to compare and even find live flights tickets cheaper if you are flexible on your travel dates, not to mention their special offers.
It is also extremely important to check luggage policies and cancellation conditions. The cheap flights to morocco and hotel to Marrakech packages generally offer the basic package, which is the least advantageous in terms of product and services. For a few pounds more, you will often be able to benefit from extra pounds or sympathetic fare options that are only available from the airline and more rarely on distributors who always display a cheap basic fare.
Experience a Traditionnal Hammam & Massage for Couples in Marrakech Medina
4- Cheap Flights to Morocco: Cookies are your enemies
Did you see yesterday a cheaper fare for the same flight you are looking today? No, you're not paranoid. Airlines and online Travel Agencies place cookies on your computers that record your searches. Verify to remove those cookies from your computer or mobile phone if you make several visits to the same sites before buying your flight to Marrakech. Indeed, the price of your Morocco Flights Ticket may increase.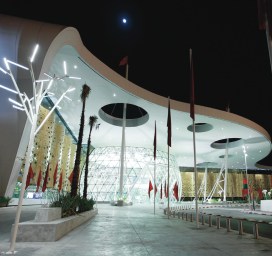 Discover Excursions from 1 to 3 Days around Marrakech
5 – If you have the flexibility and can choose your dates, or if you are ready to make a stopover,
cheap flights to morocco are numerous. Please note that prices for airline tickets to Marrakech are generally less expensive on arrival on Sunday (end of weekend) or in return on Wednesday mid-week (between 2 weekends). You will also find strong discrepancies according to the Seasons: End of January, February, June, September or beginnings of December are months with cheap Ticket to Marrakech because outside period of holidays.
On the other hand, the periods of end of years are expensive as well as the weekend of Easter and All Saints and during the Summer School Holidays. In high season it may be advantageous to make a stopover in Madrid or Barcelona because the flights from Spain to Marrakech are the cheapest of Europe.
Discover Activities to Do in Marrakech and Around
6- Marrakech is very well connected to the big European cities with 30 and 60 flights every day.
Airline Companies propose Direct Tickets to Marrakech Airport from  lots of cities in UK, such as London, Glasgow, Edinburgh, Birmingham, Manchester, Bristol as well as Cheap Flights to Marrakech from London or Manchester. For Switzerland, Belgium and Francophone regions, Flights Brussels Marrakech, Geneva Marrakech are daily, Bale is also served.
With a stopover, it is possible to find even more connections of Cheap Flights to Morocco or plane tickets to Marrakech. If you need information on airline tickets to Marrakech, do not hesitate to contact the Riad Al Ksar who knows all about the flights connections between Marrakech and Western Europe and will give you the Best tips to find a cheap flight to Marrakech.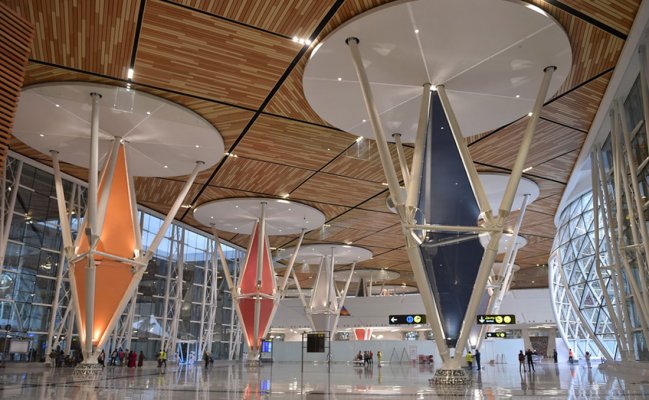 Find Here Marrakech Maps to Download & Print
7 – List of main Direct Flights to Marrakech  by Airline Companies
Air France DESTINATION : MARSEILLE, TOULOUSE, PARIS, LYON
British Airways DESTINATION : LONDON
Turkish Airlines DESTINATION : Istanbul
Binter DESTINATION : LAS PALMAS, TENERIFE, MALAGA
Easy Jet DESTINATION : LYON, TOULOUSE, GLASGOW, PARIS, LONDRES, BERLIN, BRISTOL, BORDEAUX, GENEVE, NICE, MANCHESTER, MILAN, STANSTED, BALE
Germania DESTINATION : HAMBOURG
Jet Air Fly DESTINATION : MARSEILLE, BORDEAUX, LYON, TOULOUSE, NANTES, LILLE, DEAUVILLE, BREST, METZ, PARIS ORLY, PARIS CDG, BRUXELLES, BOLOGNE
Luxair DESTINATION : LUXEMBURG
Royal Air Maroc DESTINATION : NICE, MARSEILLE, BORDEAUX, LYON, TOULOUSE, NANTES, PARIS, LONDRES, MADRID, MILAN, MUNICH + Direct National Flight to CASABLANCA Hub
AIR ARABIA DESTINATION : Frankfurt, Pau, Montpellier + Direct National Flight to Fes, Dahkla, Tanger
Ryanair/Laudamotion DESTINATION : EINDHOVEN, HAHN, MARSEILLE, TOURS, BEAUVAIS, DOLE, PARIS VATRY, DUBLIN, DUSSELDORF, MADRID, CHARLEROI, ROMA, STANSTED, BERGAMO, GERONA, PISA, LUTEN, SEVILLA, BARCELONA, WIEN, BUDAPEST
AIR BERLIN DESTINATION : DUSSELDORF
Swiss Air Line DESTINATION : GENEVE
Thomas cook DESTINATION : BRUXELLES
Thomson Fly  DESTINATION : LONDRES, BIRMINGHAM, MANCHESTER
Transavia France DESTINATION : LYON, PARIS ORLY, NANTES, STRASBOURG, LILLE, AMSTERDAM, MUNICH
Vueling  DESTINATION : BARCELONE, BILBAO, ROME
Tap Portugal DESTINATION : LISBON
Edelweiss DESTINATION : ZURICH
Sun Express DESTINATION : FRANCFORT, VIENNE, HANOVER, HAMBOURG, MUNICH, COLOGNE, STUTTGART, BERLIN, DÜSSELDORF
Brussels Airlines DESTINATION : BRUSSELS
XL AIRWAYS DESTINATION :LILLE
You might also be interested in:
Going from Marrakech Airport to the City Center
Travel Advice to know Before Travelling to Morocco
Discover Marrakech Airport New Terminal
©alksar 2019 – https://www.alksar.com/en/