Negotiation in Marrakech Souks | Where to Shop ? What Souvenirs ? Schedules, Map of the 18 Souks
… Find here all the Tips for Negotiation in Marrakech Souks, easily. Find also our Good Advices as well as the Rates & Prices of Purchases for haggling without going broke.
If you want to ship your purchases to Europe, several solutions are also available . Finally, find our Tips (schedules, baksheesh.) of the Souks and our Recommendations to Avoid Scams (fake guides, counterfeit fake goods, chinese crafts).
1/ How to Make a Successful Negotiation in Marrakech Souks : Tips for Buying Moroccan Teapots, Slippers, Tagine dishes, Carpets
A visit to the Souks of Marrakech is Free …till the Check-Out.
Millions of items … and No Price … What a Panic. The moment of the Negotiation has what to panic some person. To help you find your way around without losing any money, we give you a few tips to avoid being fooled.
With prices ranging from single to quadruple, it is important to know how to behave. But above all, to know how to correctly value the items you've spotted. A few good tips will also help you get substantial advice.
a/ A Good Hearer
Yallah! Here we are, now we're getting to the (very) serious stuff… or how to manage a negotiation in Marrakech Souks without being (too) ripped off.  For a European, a price is fixed and displayed, and one hopes for a guarantee on the described characteristics. In Morocco, No ! to sell, a Moroccan is ready to tell you what he wants and what you are likely to believe. To commit without a guarantee of the characteristics or even to lie is not a concern. You need to know what you are buying. You act without security. Don't be in too much of a hurry before you buy.
Tip : Never buy on the first day. Your stunned eyes show the "pigeon" sign.
Here are some recommendations to quickly enhance your negotiations for future purchases of handicrafts:
Read the Article Koutoubia Mosque | History & Architecture
b/ Before Negotiation in Marrakech Souks … Learn
The True from the False… in the Souk
Do not hurry, Observe. Have the characteristics of the handicrafts you like explained to you by a craftsman, without even talking about prices. They like to talk about their trade. Never buy directly a product you know nothing about, neither the material nor the way. You have to find the quality criteria on which to focus your attention. A product, however simple it may be, often contains many unimaginable characteristics.
Practise in a few stores, even if it means being naive. At the very least, learn how to recognize the fakes. If there are enough different ranges in stock at the seller, there will surely be, next to the real material, a first price Chinese range.
Tip : Without even talking about price, falsely claim that an Object of the Souk is a Chinese imitation. In general, the seller, upset, will show you the difference between the false quality and his product! And that's it.
Discover the Article How to get Around Marrakech |Bus,Taxi,Horse Drawn Carriage,Airport
Technical Observation of Souk Articles
Find out as much as possible about the characteristics and quality of handcrafted products. You need to be able to recognize differences in materials and qualities or finishes. In Morocco, the most common trap is to be mistaken about the quality of an article of the Souk.
You think of buying a teapot of Fez in nickel silver, whereas it is Chinese in silver metal. The price is 5x cheaper! Ditto for the Chinese plastic slippers glued when you think you buy the best, all leather (editor's note : those all leather on top & sewn). The price is also from single to quintuple.
Ditto for the Solid Silver Jewelry. Ask the Merchant to scratch it on a hard surface or to put it on a drop of acid. The plating will disappear. Solid Sterling Silver Jewelry must also be hallmarked. Only certified jewellers are allowed to sell them.
c/ The Price… Build your Valuation Grid
We must now move on to the estimation of the value of the desired object. For this, your technical knowledge will be decisive.
Collecting Prices for Negotiation in Marrakech Souks
With your technical knowledge of an item, then ask about prices. While hanging out in the souk, try to collect price offers by asking a Moroccan in your Riad or Hotel. Or by letting a salesman who is a bit talkative . Stay totally detached, looking jaded, not interested in buying. But insidiously, guide the conversation so that he or she launches a price. The price is then likely to be attractive.
Tip : For example, a nice salesman where you buy a leather satchel will be able to give you the price of a nickel silver teapot from Fez.
Tip : The more you buy in quantity, from the same seller, the easier it will be for you to lower the average price. Try to group your purchases together.
Discover the article What to see in Marrakech ? During a 3 days ?
Valorization of the Handicraft Object
Cross-check the information in another shop. Be cunning person . Think about the price differences and try to understand them (difference on material, time & type of work). In this way, build yourself a valuation grid, in your head, of the correct price or even the lowest price for a tourist in Morocco.
Find Some Price Ideas and Good Plans in the following paragraph to help you Negotiate in the Souks of Marrakech.
And don't forget. You are not a few Dirhams away. Converted into Euros, negotiations sometimes revolve around really not much for a European tourist. 10, or even 20% more will sometimes give much more pleasure to the seller or the craftsman than what it makes you lose. In the end, you should be happy with your purchase. In Morocco, both parties must be satisfied. That's what matters.
Discover the Article Jeema El Fnaa Square Marrakech | History & Culture
d/ Good Plans to Avoid Negotiation in Marrakech Souks: State Handicraft Complex on the Av. Mohamed 5, Leather Shops in Gueliz, Women's Cooperatives …
Here is now THE easy solution ! If You are decidedly skeptical of Souks, the best plan is to go to the fixed-price stores. But choose the Good Places. There are fixed-price stores (at double the normal price) … for tourists.
Avoid Handicraft Centers for Tourists
In the worst case… If a negotiation in Marrakech Souks bothers you, go to fixed price stores. But not just any ! Some Tourist Handicraft Centers are traps… for tourists. They work with guides or cabs that bring the travelers back from the hotels. Drivers and real or fake guides are guaranteed their commission (from 30 to 50%). With these fixed prices, tourists are persuaded to make a deal… Except that the prices are double what it is really worth. The driver or the guide will come-back after you to get his commission, that is your money.
The State "Handicraft Complex" on the Av. Mohamed 5
There are several places with correct fixed prices in Marrakech. In terms of fixed prices, the Artisanal Complex on Mohamed 5 is the best plan ! Ideally located on Mohamed 5 in front of the Cyber Park, also worth a visit. It is a craft complex at the initiative of the government. You can find everything that is done in terms of handicrafts in Morocco. The many stores present sell the handicrafts of the souks with, for the majority of them, labeled prices, fixed and correct.
The Leather galleries type Birkemeyer, Atika, Bertrand & Place Vendôme in Gueliz
Alternatively, in the field of Leather clothing and accessories. Galleries such as Birkemeyer, Atika, Bertrand, Place Vendôme in Gueliz, in the new city, also offer bags, shoes and jackets. The leathers are of good to very good quality, Custom-made is possible. The prices are fixed and the entrance is free. For the same quality, the prices are advantageous compared to France. Short jackets about 1500 to 2000dhs. For multiple purchases, negotiate a discount.
Scam: Avoid the private artisanal complexes, big stores, which you can see in the souks of the medina or in the Kasbah district (private stores which have prices also posted but much more expensive, with many Chinese products). Cab drivers are likely to take you there pretending that it is the government handicraft center. The Mohamed 5 Handicraft Complex is unique and on Mohamed 5 Avenue in front of the cyber park.
 Discover the Article Berbers in Morocco | Plurimillenium Indelible Maghreb Civilization
Cooperatives of Women Artisans
The cooperatives of women artisans are groups of women around Marrakech and all over Morocco, who need an income, or in rehabilitation. There are several of them. The NGO Refam – Dar Maalma, network of women artisans, is one of them. It offers superb woven products: Carpets, Plaids & Blankets, Kaftans, dresses, cushions & hand embroidered tablecloths, Art of the Table. Custom orders also. Prices more than correct. Showroom right next to the Extra Blatt café in Hivernage. darmaalma2016@gmail.com – https://www.facebook.com/Desartisanesfabuleuses/
– 00 212 (0)5 24 37 94 76 – Avenue Al Qadissya Hivernage
DUO HAMMAM & MASSAGES : VISIT the SPA of Riad Al Ksar
2/ Negotiation in Marrakech Souks : Where To Go for Slippers, Teapots, Leather Pouf..? What price ?

 Here is the list of the 18 Souks in order to know the Best Places to Negotiate. Trading a pair of slippers in the Souk des babouches is much simpler than in a place without competitors.
Then find some correct prices of souvenirs to bring back from the souks. Compare the Quality to make sure that the products correspond to the criteria below.
Discover the Article Weather Temperatures per month in Marrakech
a/ Best Places for Negociation in Marrakech Souks ? List of Souks
The Souks of Marrakech are located north of the Place Jemaa El Fna.  The 18 Souks of Marrakech, in alphabetical order, are as follows:
souk Ablouh: souk of olives and candied fruits
Attarine souk : souk of spices and dinandiers
souk Cherratine : souk of the Leather goods
Chouari souk : basketry and wood souk
souk Dhabia : jewelry souk
El Khemis souk : flea market (northern medina, outside the central zone)
souk El Kebir : souk of the leather goods manufacturers
souk Fekharine : souk of the potters
Haddadine souk : souk of the blacksmiths and ironworkers
Joutia-Zrabi or Zarbia souk : souk of the Carpets
Kassabine or Quessabine souk : clothes souk
Kimakhine souk : musical instruments souk
Souk Nejjarine: souk of the carpenters
Laghzal souk : souk of the wool
souk Sebbaghine : Souk of the Dyers
Seffarine souk: souk of the coppers
souk Semmarine : souk of pastries and fabrics
souk Serrajine : souk of the saddlers
Smata souk : Babouche Slippers souk
Discover the Article Saadian tombs | Jewel of the Golden Age of Marrakech
b/ What to Negotiate in the Souks of  Marrakech: Slippers, Leather Bags, Basketry … What Spices to Buy? At what price ?
But also Copper Lamps, Tagine Dishes, Argan Oil…
Leather Travel Bag
Morocco is at the origin of the word "maroquin"refers to Leather Business. There are many leather products of all qualities. For leather tanned locally and artisanally (with the smell that goes with it), you will find lots of shops offering wallets, backpacks, travel bags, footstools. For an important choice, go to the Souk Cherratine, the Leather Souk. A 48h/72h (50 liters) leather travel bag from the Souk (smell) is worth in the 400dhs. In very beautiful leather, odorless industrial tanning (therefore not tanned in the souks), "boutique" brand, the price can go up to 700 or 800dhs.
Tip : Near the Medersa Ben Youssef, in the Leather District, there are some shops with very beautiful real leather chemically treated (odorless) (crocodile effect, jeans, nubuck, …).
Slippers
There are just about everywhere. Round Tip for Berbers, Pointed Tip for Arabic slippers. Beware of the qualities. Plastic soles glued to 5euros or 60dhs. All leather sewn up to 23euros or 260dhs.
Several craftsmen have beautiful small shops in the streets of the medina. They even make your custom slippers in 24 hours. You even choose the color of the sewing thread ! Leave a deposit of half. At the Babouches souk, you will have a huge choice to take away.
 Discover the Article Marrakech to Essaouira | From the Red City to the Blue One
Basketry
You can choose to go to Place des Ferblantiers, near El Badi Palace, Place des Epices, or in the Souks. Also the State Handicraft Complex on Mohamed 5, in front of the cyber park has an important basketry and straw store. Simple hat has 70dhs, basket embroidery with leather handle has 120dhs. Hangers ceiling and light Shades depending on the size. Make a rule of 3 to estimate the amount of work and material..
Cotton Blankets & Kilim Rugs
Without hesitation, go to the Souk Zrabi, the Carpet Souk, on the Place des Epices. The choice is huge. For trading, it is preferable to know the price orders beforehand. For this, go to the State Handicraft Complex on Mohamed 5, in front of the Cyber Park (and not another private one). The prices are displayed and the choice is consequent.
Beware of the name Kilim : In Morocco, "silk" is a vegetable silk made from Cactus Fibers and has nothing to do with real silk. A mini bedside rug "Moroccan Kilim" (fine, (false) vegetable silk) of 50cmx100cm is worth 250dhs. Cotton blankets of 1m60 x 2m50 are worth about 30euros or 300dhs.
For the negotiation in Marrakech Souks of large Woolen Rugs read our specific paragraph below.
 Découvrez l'Article Bahia Palace Marrakech | 19th Century Masterpiece
Moroccan Teapot in Nickel silver
Nickel silver is a copper zinc and nickel alloy. It does not oxidize unlike copper. It is worth twice the price of copper. A (real) teapot in nickel silver is worth 250 to 300dhs (capacity 4 tea glasses). An original teapot is made of nickel silver and manufactured in Fez. A stamp is affixed under the teapot.
Be careful to learn how to distinguish the nickel silver (not very shiny (depending on polishing) & heavy) from silver metal (very shiny, light, made in China) or stainless steel. A Maillechort tray of 50cm diameter, heavy, is worth in the 350dhs.
Lantern in Copper or Nickel Silver
The lanterns or light shades in copper integrate several manufacturing techniques. Work with the saw (rounded cut: floral shapes …), they require much more work than the openwork die-cutting (straight cut). In the same way, to enhance an object, it is necessary to know the type of metal (tinplate, copper or nickel silver), its thickness, as well as its size/volume. Pay attention to the dimensions : An object of 20cm of dimension will be 8x more expensive in material cost than one of 10cm ! 10cm per cube : W10xH10xD10=1000 when 20cm per cube : W20xH20xD20=8000.
A wall light in yellow copper 4/10th, that is to say 0.4mm thick, is worth 200dhs. A suspended light fixture type chandelier in nickel silver of 60cm diameter is worth 800dhs to 1000dhs depending on the decor.
Wood
Chess sets, thuya wood boxes, walnut boards are generally the specialty of Essaouira. If you plan to go to Essaouira, do your shopping there. Prices are cheaper there than in Marrakech. The small boxes in precious wood (lemon tree, tuya.) of 15cm of dimension is worth in the 100dhs.
Discover the Article Jacques Majorelle Gardener Artist in Marrakech | His Life & Work
Argan Oil
Scam: there is nothing easier than mixing oils, and nobody, not even an expert, can see anything about it. In the souks, even in cooperatives, and even with a nice label, it is very easy to mix oils. 5% argan oil or 100% makes a huge difference on the cost price of the merchant.
For argan oil, go to supermarkets or stores of cosmetic brands such as Huilarome, Nectarome, Les Sens de Marrakech, Natus … They have online sales sites and an online reputation. They can not afford to tamper as in the souks. Check the concentration. Real argan oil, PURE 100%, is expensive. It is 10x more expensive than basic oil. About 10eur the bottle of 100ml. 45eur the liter. Better not to buy an adulterated oil at that price.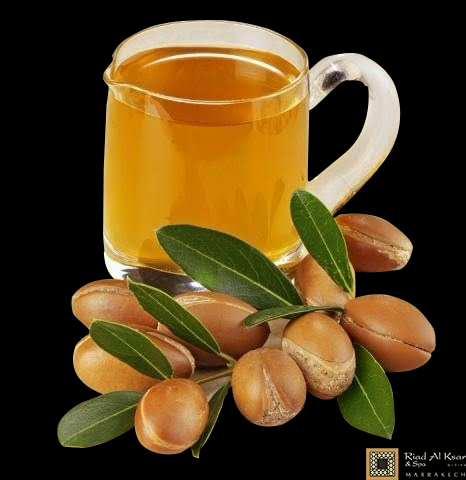 Moroccan Spices
Moroccan spices can be found at all prices. To buy, once again, it is necessary to know at least a minimum. Saffron is the most expensive spice at 1000 eur per kilo. There is false saffron based on … but. Saffron should not be confused with turmeric, orange-yellow, very popular in Morocco.  Cumin, ginger, cinnamon, paprika, dried, or fresh mint. Raz El Hanout is a mixture of at least 37 spices including cardamom, pepper, nutmeg…
Scams: Herbalists, even if they are very nice, are very smart. Some spices are very expensive (like saffron, 1 euro per gram), and others almost nothing (like cumin, 3 euro per kilo). Make sure you know what you are buying.
Tip: Go to the supermarket in Gueliz to find out the prices. Spices are sold there at a fixed price. With electronic scales and prices per kilo, you will make (very) serious savings !
MOROCCAN COOKING CLASS – 35€  per person : Outdoor & Private Cooking Class, in the Médina of Marrakech – Riad Al Ksar & Spa
c/ A Woolen Carpet Negotiation in Marrakech Souks… Attention to Inexperienced
Many dream of bringing back a Moroccan or Berber carpet from Morocco. There are a few possible solutions to avoid being fooled and overpaying for your wool carpet.
Discover the Article Berber Rugs and Moroccan Carpets | History of a Millenary Heritage
Know the Characteristics that make the Price of a Wool Carpet
The memories of the Souk at 20gbp will not be ruinous even if you were fooled. For a carpet, you have to master the subject. The prices of the carpets are included in a range of 500 to 2000dhs per square meter. Always refer to the square meter. The salesman will divert you from it, but it is a good basis of valorization. For a carpet of 7 to 8m2 (3mx2.5m), depending on the thickness and the quality of the work, the prices go from 4000dhs to 15.000dhs (1350eur) or more.
The thickness of the carpet, the proportion of wool (pure wool or not) has its importance as well as the quality of the motives, the technique of the operations carried out, and its rarity. A woven, knotted and embroidered carpet requires much more work than a simply woven carpet. Antique carpets are rare. They are sold at a high price in specialized stores. The souks sell many carpets produced in villages throughout Morocco. Weaving techniques in the rural world are still very well mastered.
Good Carpet Tips
We remind you of a banality that is always valid: Buy alone! The commission on carpets, which can be as high as 50%, very quickly raises the bill. This includes the cab driver who dropped you off in front of the store and calls the salesman, or the fake guide who accompanied you to the door and then disappeared. The latter has made himself well known to the merchant. These people will come-back afterwards to take their commission or baksheesh.
Carpet Tip : If you have no notion of price or experience in carpets, the best plan is to go to the State Handicraft Complex on Mohammed 5 in front of the cyber park. There is a large carpet store with fixed and correct prices. You will quickly get a notion of the qualities, ways and prices without anyone bothering you.
Be careful that the cab does not take you to another craft center … private. This has already happened.
Discover the Article Madrassa Ben Youssef Marrakech |Magnificent Heritage of Islamic Art
3/ What Souvenirs to bring back ? Shipment: How to do it ?
a/ What Souvenirs to bring back? What Gifts to Negotiate in the Souks in Marrakech ? Carpet & Pouf, Copper Lamps, Spices ?
The Souks and Moroccan craftsmanship are renowned throughout the world. The shopping list is long. According to your Budget, According to your Tastes, According to your Luggage Volume… You will have a wide choice, at all prices. Try to avoid Chinese products with the above recommendations. See the criteria quality price in the preceding paragraph.
 The most popular products are, in no particular order :
The Leather slippers on top and underneath, at 25eur all leather & sewn. At Smata Souk
The original Moroccan teapots of Fez in nickel silver at 15eur and the matching tray, at 25eur. At the Attarine Souk
Moroccan Lamps and Lanterns in Copper or Brass
The Baskets Personalized with 10eur and Lamp Shades in Fiber of Palm tree Doum. At the Souk Chouari
The Famous Moroccan and Berber Rugs. At the Souk Zrabi
Leather Bags or Poufs. At the Cherratine Souk
Ashtrays and Clay Tagine dish, from 3eur
Moroccan Spices, from 3eur to 30eur per kilo
Berber Jewelry in Sterling Silver, from 1eur the gram
Discover the Article Bab Agnaou | Vestige of the Power Medieval Almohad Muslim West
b/ How to Ship Back your Souks Purchases?
Buying is good. Bringing it home is better. Several simple and relatively cheap solutions are available to you. There are several serious carriers who do messaging between Morocco and France, Spain, Italy, Switzerland or Belgium.
By Plane with you
Tourists are reluctant to bring back items from the souk because of the extra kilos and airline luggage policies. But when you think about it, it's a very economical way. At 25 or 30eur per 15kg bag for example, it represents 2eur per kilo. As long as the parcel respects the maximum size and weight : in general 200cm, for example a parcel of L 1m x W 30cm x H 70cm (check with your airline company). The maximum number of kilos per passenger can reach 30kg or even 80kg on Air France.
By Transport International Courier
In the souks, you will also be offered expeditions. It is generally reliable. There are many carriers who do transit with France, Switzerland or Belgium. They generally do their business with customs. Take good pictures of the product, the store and the business card of the seller. In the extreme, it is not shocking to take a picture of the seller's national card. In Morocco, all Moroccans carry it with them. After it is necessary to negotiate the transport costs. Many carriers make the connections Marrakech-Paris, Marseille, Lyon, Lille, Brussels, Geneva. The rates are of the order of 2 to 5eur the kg. On the other hand, carriers often have relay points and do not deliver to your home. Recovery of parcels in relay point in general. There are several international parcel delivery agencies in Marrakech.
Read the Article Dar El Bacha, Confluences Museum in Marrakech | New Palace
By Mail
3rd possibility, if you are able to pack your purchases, go to the big post office of Gueliz or to the Post Office on Jemaa El Fna square, next to Bank Al Maghrib. International parcel rates are similar to those in France and vary according to the urgency (Amena (equivalent of DHL) for express parcels).
VISIT RIAD AL KSAR & SPA, Nearby the Koutoubia Mosque & Jemaa El Fnaa Square

4/ Negotiation in Marrakech Souks: Advices, Schedules & Closures, Counterfeit, Scams, Dangerous Places
When going to the Souks, it is preferable to be informed about the following practical points. They will help you and may even save you some inconvenience.
a/ Closing Hours & Days
The Souks are generally open from 10am to 8pm every day of the week. On Fridays, day of prayer, there is a lull in the souks at midday. Traders close between 11 am and 3 pm. But most remain open. On Sundays, the souks are open.
Bank Holidays when souks are closed in Morocco are rare. The souk is completely closed on the day of Eid El Kabir (sheep festival), 60 days after the end of Ramadan. It is the equivalent of December 25th for Catholics or January 1st. On this day, plan an excursion with your Riad or hotel.
Discover the Article Musée Yves Saint Laurent Marrakech Museum | A Haute Couture Museum
b/ Baksheeh & Commissions
The retro commission, called baksheeh is a national sport and an absolute rule in Morocco. It is not only about corruption. This is a commission for service provided. It can go up to 50%. NEVER shop with a guide, official or fake by the way, let alone 2 or 3. Cab drivers are also concerned. They are (very) trained to work with vendors, especially in artisanal shopping malls. These "advisers" come-back after you to collect their dues. Cabs may drop you off at the wrong handicraft center or they are commissioned. Do your shopping ALONE.
c/ Counterfeit, Copy Tariffs & Customs Duties
The brands and a fortiori the luxury brands have NO distributors in the souks. Prada and Dior do not have factories in Morocco either. Adidas sneakers, Armani Jeans or Versace jackets are obviously counterfeit. In Morocco, there is no real fight against counterfeiting. On the other hand, has the customs of the airport back in Europe yes. Be aware that it is the European customs at the airport of arrival that are likely to control you in the context of imports. In your country of residence, there is the possibility of VAT Taxation (large purchases: carpets etc..) or risk of Seizure (counterfeits).
Discover the Article Majorelle Garden in Marrakech | A Moroccan Love Story
d/ Behavior… Getting used to the Souks
The souk is a world apart. You either Love or Hate it… Physical distancing is reduced to a minimum. If you are apprehensive about the experience of walking in the souks, it is important to put yourself in an artificial bubble to protect yourself from the stresses and strains and find your comfort zone. Ideally, wear tinted glasses. Without seeing your eyes, merchants will find it harder to analyze you. Remain Zen and Smile: people talk to you inappropriately, so keep your answers to a minimum. Keep going if the salesman is annoying. Humor helps a lot in the souks, even if it's exhausting after several hours.
e/ Do's and don'ts in the Souks
There is no obligation or prohibition specific to the Souks. Apart from the classic safety and attention rules to be followed by all travellers. We can add that in the Souk, you will have to remain Zen. It's tiring to be harassed every 25 meters, but that's also what makes the charm of the Souks. You can at least test your resistance. Privilege humor to get out of most situations. Moroccans are often susceptible.
f/ Negotiation in Marrakech Souks: Scams
Scams specific to Marrakech concern, in the vast majority, the negotiation of prices not displayed, in the Souks or elsewhere. Generally speaking, the tourist is perceived as rich. Whether it is by cab, on a stroll, or for any purchase or help, the locals will most of the time try to get the maximum out of you. Be very firm and favor rates set "in advance" AND with all the options.
Discover the Article El Badi Palace Marrakech | Glory of the Saadian Dynasty
g/ Security & Theft in the Souks
The Souks of Marrakech are generally not dangerous. The Tourist Police in civilian clothes is very present and afraid  pickpockets. Keep in mind that Marrakech is a safe and peaceful city, but don't tempt anyone and keep the risks to a minimum. Anticipate not to fall into the following situations :
Pickpocketing
Offenders are usually only looking for money and phones. In 3 seconds, the SIM card is thrown in the gutter and the phone with your souvenir photos sold. But it is very unpleasant to spend 2 or 3 hours at the police station to file a complaint, moreover useless since your phone or wallet will never come-back.
Basic Anti-Theft Instructions
When traveling, follow a few safety precautions. Don't show off your latest Iphone10 by looking at your GPS app. With a moppet , it only takes a second to get it out of your hands.
Walk along the wall side and not on the street side. Never put wallets in the back pocket of your jeans or bagpack. Sometimes smart guys can open bags.
Optional Passport to the City
You do not need your passport in the Souks and in Marrakech in general. The business card of the Riad or your hotel will be enough. Always keep a photo of your passport on your cell phone, and ideally a paper copy in your suitcase.
h/ The False Guides
In Marrakech, you will understand very quickly what a fake guide is. Vulgarly said, they will try to insert your group without any embarrassment. Your reaction is important for the continuation of your adventures. Either you solicit him or ask him absolutely nothing.
 Solicited False Guides to Find Your Way Back to the Path
If you are lost, never look like you are looking for your way. Remember that you've always eaten and you've always done all your shopping. The wrong plan is to follow a false guide. If you're (really) lost, the best you can do is ask a woman for directions, or a salesman  which is stuck in his store. At worst, only to find your way back, and if you follow a false guide, you will always have to pay him. Make sure he doesn't make you go around the neighborhood 3 times to add to the bill.
Non-Solicited Tour Leaders/False Guides : Worst case scenario
The most painful in the souks, and in Marrakech in general, are the people who want to accompany you without you even speaking to them. Get rid of them immediately if they are not useful to you, even if it means turning back falsely on your way so that they get tired and leave.
There are sometimes very painful and directive false guides. Keep in mind the risks and never deviate from the following advice: Always make sure that the "false guide" does not look like an aggressive thug, that he is alone and does not take you into narrow streets. ALWAYS stay on the main thoroughfares. In the worst case, if something goes wrong, start screaming. In Morocco there are eyes and ears everywhere. Generally, it is very effective !
i/ Tips
Tips are a sensitive and confusing topic. To get an idea, calculate the price you would give in Western Europe and divide it by 2.5 to adapt it to the Moroccan standard of living. For example 50eur in France is equivalent to 200 dhs (approx. 20 euros) in Morocco. When you tip 100dhs in Morocco, it is equivalent in Europe (in terms of standard of living) to the sum of 25eur. The daily salary for 8 hours of work is 100 to 200dhs. 20dhs tip in Morocco would make 5eur in Europe. In restaurants, the service is included, no matter what you are told.
j/ How to Get Dressed ?
Marrakech is a very permissive city. Women don't need to cover their head or body completely. However, a woman in very short shorts or miniskirt will attract the attention of many Moroccans. In the Souk, there is no dress code. Wear comfortable clothes that you like.
5/ Negotiation in Marrakech Souks : Conclusion
When you travel, for a few days only, the desire to bring back souvenirs is strong. Opportunities of negotiation in Marrakech Souks arise and you have to be sharp. Nevertheless, you should know how to outwit the salesmen of bonaventure.
By being a little patient, it is possible to get information about the products and prices of the items you wish to buy fairly quickly. The products are generally all the same. Negotiating at the Souks in Marrakech becomes easier with habit.
Handmade, Moroccan handicrafts are unique and often exceptionally durable. Paying a little more for an emotionally charged good is not too serious either. Not to mention the amount of work and know-how it required. In the end, it is often worth much more than the few pounds that one negotiates.
Practical information :
The Souks of Marrakech are open every day, all year round, from 10am to 8pm.
Bank Holiday : Aid El Kebir, 60 days after the end of Ramadan.
Monuments, Typical Places accessible near the Souks (paying): Tanners, Dar El Bacha Confluence Museum, Medersa Ben Youssef.
Monuments accessible without entrance, Free of charge : Bab Agnaou, Jemaa El Fna, Several Gardens (Cyber Park, Ba Ahmad, Harti…), Mellah Jewish Quarter.
The other monuments mentioned in this article apply fees & admission conditions.
The following Articles may interest you :
Bahia Palace Marrakech | 19th Century Masterpiece
What to see in Marrakech During  a 3 Days / Nights break & More ?
Maps of Marrakech | To Print & Download
Return  to Touristic Blog Marrakech
dnj  ©alksar 2020 – https://www.alksar.com
Copyright Disclaimer: USE NOTICE : This site contains copyrighted graphic material the use of which has not always been specifically authorized by the copyright owner. We are making such material (images) available in an effort to advance understanding of cultural and social subjects, etc. We believe this constitutes a 'fair use' of any such copyrighted graphic material.