Jacques Majorelle Gardener Artist in Marrakech | His Life & Work

…. Jacques Majorelle Gardener Artist in Marrakech is a French orientalist painter and watercolorist born on 07 March 1886 in Nancy.
He is the only son of the famous cabinetmaker from Nancy, Louis Majorelle, originally from Toul and co-founder with Emile Gallé and Victor Prouvé from the Nancy school of art nouveau, and Jane Kretz, daughter of Joseph Kretz, director of the Nancy theatre.
1 – Jacques Majorelle, a Happy Childhood
Jacques Majorelle grew up in a privileged universe, that of the villa Jika, surrounded by aesthetes and artists.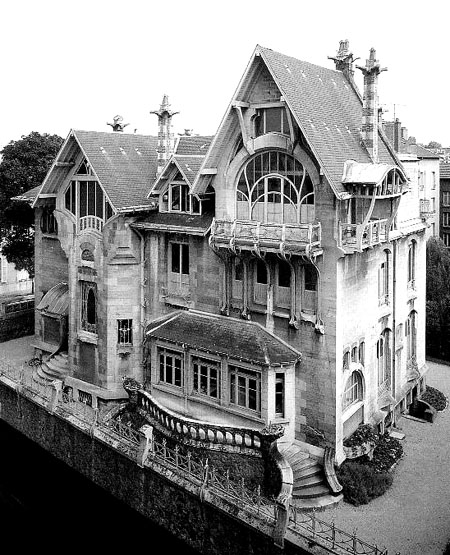 In 1901, at the age of 15, he enrolled, at his father's request, and for 3 years, in the interior design courses at the Nancy School of Fine Arts. Graduated, he returned however to his passion, painting, by attending in 1903 painting courses at the Julian Academy in Paris, in the Schommer and Royer studio. Jacques practiced portraiture at an early age, and his entourage served him as a model. The first known portrait is of his father.
Discover Majorelle Garden, the Work of the Painter Botanist Jacques Majorelle
2 – Jacques Majorelle, Adventurer Painter

In 1908, Jacques Majorelle presented his first exhibition in Paris to the French artists' society.
In 1909, his works inspired by his travels in Spain and Italy were presented in Paris and Nancy to the Lorraine Society of Friends of the Arts. It was in these southern countries that he discovered the power of light.  Jacques understood that he was not a studio painter. This was the premises of what would be the famous Jacques Majorelle Gardener Artist in Marrakech
In 1910, he left for Egypt and the Muslim world and the East fascinated him. He settles in Cairo for 4 years. The colours, customs and lights of this region arouse Majorelle's passion for Africa.
During the First World War, in 1916, he returned to France in Nancy then to Paris after the Bombardments which destroyed the Villa Jika and his father's Ateliers Majorelle.
Read the Full Article about Best Touristic Places to Visit in the Medina of Marrakech
3 – Jacques majorelle gardener artist in Marrakech

Reformed, he spent World War I in Brittany, Switzerland and on the French Riviera.
His health is deteriorating. In October 1917, after being demobilized following a pulmonary disease, tuberculosis, Majorelle made his first trip to Morocco at the invitation of General Lyautey, a close friend of his father who loved to surround himself with specialists capable of restoring the wealth of the heritage of the Cherifian empire. He decided to settle in Marrakech first in a house in the medina near djemaa el fna, in the Ben Salah district, for 2 years, which he renovated himself in a traditional Moroccan style, then at the palace of Pasha Ben Daoud, which he rented from 1919 to 1923, near Bab Doukkala.
From 1918 he participated in an exhibition of his first Moroccan works, in Casablanca in the hall of the Hotel Excelsior. On February 4, 1919, Jacques married Andrée Longueville, originally from Lunéville who followed him to Morocco. His paintings from Egypt and Morocco are exhibited at the Chamber of Commerce in Nancy.
Discover Tips & Travel Information to Know Before Travelling to Morocco & Marrakech
4 – Jacques Majorelle, his travels in the Moroccan Atlas
While it was forbidden to foreign civilians to travel to Morocco during the protectorate, on August 02, 1921, Majorelle obtains an authorization from the Pasha to travel. He then carries out his 1st expedition during 4 months, in the high atlas of the Moroccansouth, towards the valleys of Telouet and Ounila and the country of Glaoua, with his wife and an escort, which will be followed by 7 other expeditions.
In January 1922, La galerie Georges Petit in Paris exhibited 97 paintings of Majorelle's work in the Atlas. This exhibition is a succès. Lyautey buys him 3 paintings for the Rabat residence. In June he decided to return this time to the region of the N'Fiss valley and the Souss river. He falls so ill that he will only produce 50 paintings, but he writes his "Carnet de Voyage dans l'Atlas" which contains many anecdotes. It is the only text which is published, in Nancy and on the initiative of his father, in 1922, under the name of "carnet de route d'un peintre dans l'atlas et l'anti atlas".
Discover Article About Gardens to Visit in Marrakech & Around
5 – Jacques Majorelle, his Villa Bou Saf Saf & his Workshops
In 1923, Jacques majorelle gardener artist in Marrakech acquired 1.6 hectares of land which was partly planted with poplars (saf saf) and confirmed the presence of water. It is for this reason that the artist will name his property Bou Saf Saf. After having his villa built in a Moorish style then his workshops in another Berber style flanked by a tower (borj), Majorelle Workshops in Marrakech participates in 1925 in the international exhibition of decorative arts in Paris where is decorated the hall of the Morocco section. Managed by his wife Andrée, the workshops allow him to make fine leather goods and painted wooden furniture.  He took part in the decoration of the hall and ceiling of a restaurant in the Mamounia hotel and designed his own villa.
He also composes tourism posters that promote the destination Morocco
In 1926, the painting the Red Kasbah is chosen to illustrate the cover of the tourist guide of Marrakech. Exhibited only once since 1924, and kept in the artist's family, this painting broke the sales record for Majorelle's works by being sold for 1.3 million euros.
The same year, his father dies in Nancy, Jacques continues his exploration of the Atlas. He will set out again on expeditions to Essaouira, Agadir and Taroudant.
In the spring of 1928, Majorelle stayed in Moulay Idriss and painted the Valleys of Ounila and Souss. He is familiar with the technique of metal highlights. He writes to his wife "I do 3 sessions a day. I'm home at 7 :00, my brain is killing me. I'm wading, but I insist. I have to hold on for four months."
Read the Full Article About the 1st Contemporary African Art Fair 1:54 in Marrakech in February 2018
6 – Jacques majorelle gardener artist in Marrakech : His Exotic Garden
In 1928, Jacques Majorelle acquired 2 parcels of land adjacent to the villa Bou Saf Saf, bringing the total surface to about 4 hectares, and which allowed him to create a garden.
In 1929, he was decorated Knight of the Legion of Honour "for his remarkable studies hitherto unknown".
In 1930, the publication of the "Atlas kasbahs" album reproduced 20 paintings from past expeditions. The original works are presented in Casablanca and at the gallery La Renaissance in Paris under the direction of Lucien Vogel of Paris, the album includes 30 superb plates enhanced with gold and silver, printed at 520 copies only, on Auvergne paper and is prefaced by Lyautey and Pierre Mac Orlan, with a photograph of Majorelle.
That same year 1930, on his land acquired in 1928, he had a cubist villa built by the architect Paul Sinoir, reminiscent of the art deco style, including a painting studio on the ground floor and a studio on the first floor. The contemporary building is white and flanks by a narrow and shallow basin.
Discover the Full Article About Bahia Palace, XIXth Century Masterpiece
7 – Jacques Majorelle & Black Africa
In 1930, Jacques majorelle gardener artist in Marrakech became interested in painting the Black Feminine Nudes, which he enhanced with gold and silver powder. The theme of Black Africa was very fashionable and the painter had these women pose in the lush vegetation of his garden.
In 1931, Majorelle participated in the colonial exhibition of Vincennes near Paris. His large studio allows him to paint large formats including the famous painting Allamattes, women with dolls, which he will produce for the Moroccan watchtower pavilion at the colonial exhibition.
In 1933, he painted nudes of black women which he exhibited at the Derche gallery in Casablanca. These "black brown skins that embellish pure gold", as Victor Prouvé wrote in L'Est Républicain of 27 October 1933.
That same year, he added balconies and an arabic pergola to his cubist villa and created a lush impressionist garden planted with coconut trees, cacti, banana trees, bougainvilleas, water lilies, yuccas, jasmines, palm trees and bamboos, which he enriched for 40 years by adding thousands of plants collected throughout the world, some of which were very rare.
In November 1934, Jacques majorelle gardener artist in Marrakech exhibited at the Galerie Charpentier in Paris. 115 paintings including 95 of nude negresses are presented. Metallic highlights of gold, silver and bronze highlight these ebony bodies. The galleries Mosser in Nancy and Renaissance in Paris also exhibit his works.
Discover the Full Article About the National Moroccan Carpet Museum in Dar Si Said Palace in Marrakech
8 – Majorelle's Blue Garden
In 1937, Jacques majorelle gardener artist in Marrakech painted his villa in bright colors with predominance of an intense ultramarine blue to which he gave his name : Le Bleu Majorelle.
The French administration in Morocco decides to place in the staircase of the new Town hall of Casablanca 2 large canvases, and immediately appeals to Jacques Majorelle, who is aware of his popularity. He performs 2 large symmetrical compositions of 360x450cm called L'Aouache à Anemiter (Ouarzazate) (musicians and women) and the Moussem in Marrakech that he will deliver in February 1938.
During the 2nd World War, Majorelle stayed in the Atlas and organized an exhibition to finance her garden.
From 1945 to 1952. He made 3 stays in Black Africa, looking for the origin of his models : Guinea, Ivory Coast, Niger, Senegal and Sudan.
Around 1946, encouraged by his friend Winston Churchill, Majorelle exhibited in London.
In 1947, Le jardin de Majorelle became so expensive that it had to open it to the public and apply an entrance fee to visitors.
In 1948, he exhibited in Casablanca the works inspired by his first two trips to Black Africa.
See All Maps of Marrakech & Around to Print & Download
9 – Jacques majorelle gardener artist in Marrakech, the Rupture
In 1955, Majorelle was the victim of a car accident and had to have her left foot amputated.
In 1956, after a long period of conflict with his wife and divorce, Jacques majorelle gardener artist in Marrakech was forced to split up his property. Andrée Longueville recovers a large part of the property and in particular half of the garden and one of the houses : The villa Bou Saf Saf on 1 hectare is separated from the rest of the property.
In 1957, Jacques majorelle gardener artist in Marrakech was made officer of the Legion of Honour.
If he finds happiness in his second union with Maithe Hamann, the artist will experience a worsening of his financial situation and in 1961, he will have to give up his share of the garden including the studio. Victim of a second car accident, in 1962, he was repatriated to Paris for a fracture of his femur, after which he died on 14 October 1962 without having seen Marrakech again.
He is buried in the Préville cemetery in Nancy, next to his father, in the family vault designed by his father.
3 years after the artist's death, several retrospective exhibitions were presented in Casablanca, in particular at the Venise-Cadre gallery, then in Marrakech at the Mamounia hotel in 1967. In 2000, the Nancy Museum of Fine Arts prepared an important retrospective, as well as the Arab World Institute in Paris. At its opening on 18 Oct. 2017, the Yves Saint Laurent Museum in Marrakech organized a retrospective of Jacques Majorelle's work. From now on, orientalist auctions punctuate the artist's news with record sales for his paintings.
Read the Full Article How To Get Around Marrakech ?
10 – Jacques Majorelle, the Adventurer Artist
Hard worker, Jacques majorelle gardener artist in Marrakech left behind more than 1000 creations. He imposed himself as "the painter of Marrakech" then as "the painter of the Moroccan south". It is because he was dazzled by the sumptuous landscapes, fascinated by the architecture of the palaces, intrigued by the feudal life and customs of the villages, of these mountains still inviolate, that he knew how to capture and impose his own style. The gold and silver enhancements he added, a technique close to illumination, giving metallic reflections to the models and decorations, gave his work a unique charm. In the 1930s, the discovery of sub-Saharan Africa led to an aesthetic and chromatic renewal that multiplied his talent.
But Jacques Majorelle leaves his two splendid villas in Marrakech : the art deco cubist workshop and the Moorish villa Bou Saf Saf (renamed Oasis by Yves Saint Laurent), coiled in the heart of his extraordinary exotic garden, enhanced with yellow and ultramarine blue tones.
Inexhaustible Painter Adventurer, Jacques Majorelle marks with an indelible fingerprint Marrakech and South Morocco.
You might also find interesting :
Yves Saint Laurent Marrakech Museum mYSLm
What to Visit in the Medina of Marrakech ?
Tours to Atlas Mountains & Berber Villages
©alksar 2019 – https://www.alksar.com